Purpose
Tissue cell proliferation markers provide information on cell cycle progression with BrdU as an indicator of cells having passed through S-phase, phospho-H3 for cells in M-phase, and Ki67 for actively cycling cells.
BrdU incorporation detects cells in S phase 
anti-Ki 67 immunohistochemistry detects cells which are in the cell cycle and distinguishes them from quiescent cells 
phosphorylated histone H3 marks mitotic cells and is detectable by immunohistochemistry.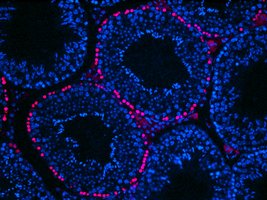 Detection of BrdU incorporation in seminiferous tubules: positive cells are confined to the periphery of the tubules and correspond to spermatogonia and preleptotene spermatocytes close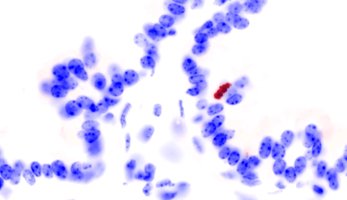 Immunoperoxidase staining for detection of phosphorylated histone H3. Ventral prostate. Negative image obtained by Photoshop® processing of the original, dark-field, pictures. The labeled cell is in metaphase.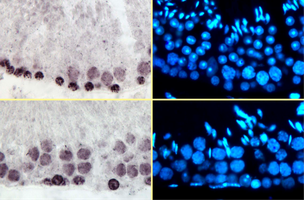 Immunoperoxydase staining for detection of the Ki67 (left panels) and DAPI counterstain (right panels). Stages VII (top two panels) and X (bottom panels) of the seminiferous epithelium cycle.