Purpose
The elevated plus maze test allows an evaluation of anxiety for height. Animals are confronted to a choice between threatening environment, an exposed runway elevated from the floor, and relatively safe enclosure. An anxious animal will normally choose to spend time in the closed arms and rarely venture out onto the open arms.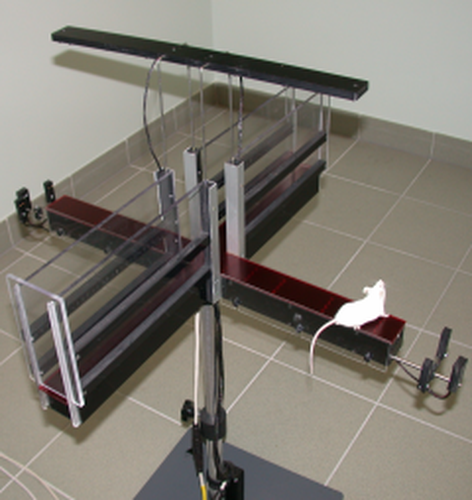 Sample test results
Equipment
An automated elevated maze device  (Imetronic, Pessac, France).
Recommendations
10 mice per group are recommended for reliable data analysis.