Purpose
Core body temperature is affected by numerous physiological changes including systemic inflammation, altered nutrient consumption, and physical exertion.  Due to circadian changes in body temperature, it is important to measure at regular times of day.
Strain background reference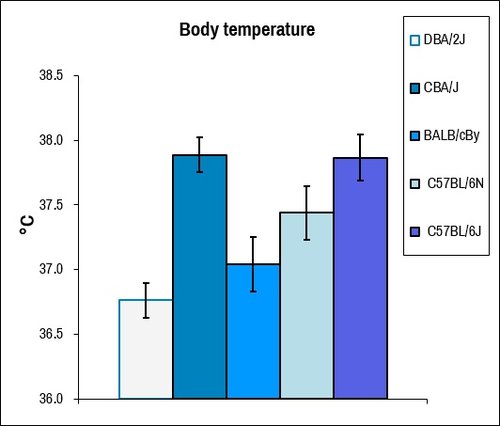 Comparison of core body temperature between males mice (N=7) of commonly used laboratory strains determined by digital rectal thermometer.