Latest News

March 18, 2019
MOUSE PATHOLOGY
Project PATHBIO is launched in Barcelona
@LluisMontoliu has just tweeted: "Today the Project is launched in Barcelona, led by Jesús Ruberte aiming to teach the future mouse pathologists in Europe. Tomorrow the satellite meeting will be open to the public and I will talk about transparency in laboratory animals research".
PHENOMIN-ICS takes part of the project

March 14, 2019
CONFERENCE
INFRAFRONTIER - IMPC conference 2019
Experts in functional mouse genomics will meet with top international medical researchers at the INFRAFRONTIER/IMPC conference 2019 on `Genetic Variation, Big Data and Ageing´.
Registration is now open on , oral and poster presentations may also be offered.
PHENOMIN takes part !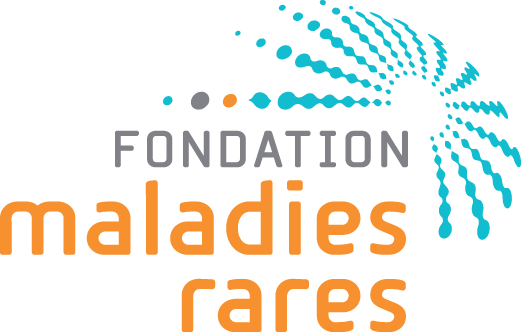 March 4, 2019
CALL
French Foundation for Rare Diseases (Fondation maladies rares) - 2019 Call 'Development of experimental models for rare diseases'
French Foundation for Rare Diseases (Fondation maladies rares) - 2019 Call
Development of new experimental models of rare diseases (animal models), and in vitro models throught Human induced pluripotent stem cell (iPSC) lines
Genome editing and advances in associated methodologies represent a technological revolution that extend opportunities in rare diseases research and new avenues towards addressing pathophysiological and therapeutic approaches. This call aims to give a significant boost to the development of new experimental models of rare diseases, in order to:
improve the understanding of molecular and cellular mechanisms leading to pathological conditions related to a rare disease,
provide evidence for therapeutic proofs of principle that may eventually lead to treatment.
In collaboration with PHENOMIN-ICS
Proposal submission on line - dead line: April 4th 2019
More information and call application on the website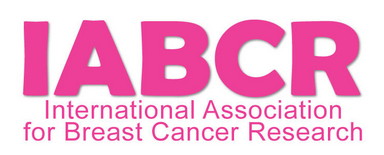 March 3, 2019
BREAST CANCER CONFERENCE
IABCR 2019: Early-bird registration deadline extended to March 15, 2019
The IABCR and the organizing committee are pleased to announce the 31st Conference of the International Association for Breast Cancer Research and the extended dead line for early-bird registration !
This exciting breast cancer conference brings clinical and basic researchers together to advance the progress of research directed toward the effective control of breast cancer by stimulating basic and clinical breast cancer research. One session is dedicated to the mouse models of breast cancer
More information and registration

Jan. 28, 2019
CALL
INFRAFRONTIER H2020- Precision mammalian model development / rat models service call
INFRAFRONTIER Research Infrastructure / INFRAFRONTIER2020 Project - Trans-national Access call - January 2019
Precision rat model development
This Trans-national Access call of the INFRAFRONTIER2020 project supports a total of 3 precision rat model development projects. A complementary call provides support for 12 customised mouse model development projects.
Free-of-charge rat model development service implemented as a Trans-national Access activity supporting a total of 3 projects in this call.
The access unit offered covers the production of a single F1 genome-edited rat line (at least one individual of a F1 genome edited rat line will be provided).
The model development service using genome editing involves project design, preparation of sgRNAs and Cas9 mRNA/protein, and injection into zygotes to generate F0 founder mutant animals (Sprague Dawley genetic background).Selected F0 animals (very often mosaic) will be bred to germ line to produce F1 genome edited animals. Possible allele types that can be generated are indels, exon deletions (< 10kb) and point mutation insertions.
In collaboration with PHENOMIN-ICS
Proposal submission to proposals@infrafrontier.eu by 15 February 2019. (Proposal evaluation from 15 February 2019 to 15 March 2019)
More information and call application on the website

Jan. 7, 2019
CALL
INFRAFRONTIER2020 mouse axenic service call
In a Trans-national Access Call, Infrafrontier offers a service to derive germ-free mice for European researchers who study the role of the microbiome in metabolism, physiology, and immune function.
The `axenic´ service is free of charge. Access to the axenic service will be granted on the basis of scientific excellence and supports pilot projects for the derivation of-germ-free mice. Further breeding and characterisation of axenic mice or the development of gnotobiotic models can be offered on a fee-for-service or on a collaborative basis.
in collaboration with PHENOMIN-TAAM.
Deadline for submission of proposals: 31 January 2019
All details on website.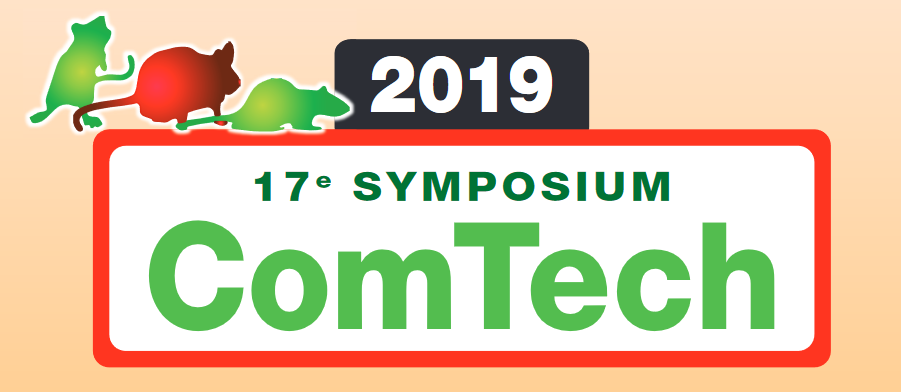 Dec. 17, 2018
MEET US
Meet us at Comtech 2019 !
The 31st January 2019, PHENOMIN attends the French day meeting dedicated to the effectiveness of in vivo substance administrations in animal models! This symposium is organized by the French AFSTAL association;
PHENOMIN-TAAM will present our imaging capabilities in the small animal models !
A. Lepape, will orally present "Plan de circulation - La diffusion des substances dans l'organisme" and A. Diet invites you to visit the PHENOMIN's booth to discuss your projects and needs.
Join us !
---
Upcoming events

CONGRESS
EMIM2019: 14th European Molecular Imaging Meeting
March 19 - 22, 2019, Glasgow, UK
EMIM 2019, the annual congress of the European Society for Molecular Imaging (ESMI) provides the platform for interdisciplinary knowledge exchange in the broad field of imaging science. But it is on you to contribute, to fill this approach with life by submitting your work, putting your findings up for discussion, benefit from the expertise of the other participants, and to offer your expertise in order to make it a truly interdisciplinary and inspiring forum.
S Lacerda and K Djanashvili will present PHENOMIN-TAAM's data regarding SPECT/MRI and MR/PET technologies, respectively, during the poster sessions. Do not hesitate to meet them to discuss the interest of these imaging technics for the advancement of your research projects !
Poster 1: Porous Nanostructures as Facile Platforms for MR/PET Multimodal Imaging
Poster 2 :SPECT / MRI quantitative detection of zinc using a cocktail of 165Er(III) and Gd(III) complexes (A cocktail of 165Er(iii) and Gd(iii) complexes for quantitative detection of zinc using SPECT and MRI, Malikidogo KP 1, Da Silva I , Morfin JF , Lacerda S , Barantin L , Sauvage T , Sobilo J , Lerondel S , Tóth É , Bonnet CS. Chem Commun (Camb). 2018 Jul 5;54(55):7597-7600.)
More information at http://www.e-smi.eu/index.php?id=emim-2019

TRAINING COURSE
Quality management system, a tool for management and continuous improvement in research platforms and laboratories
March 25 - 27, 2019, Orléans, France
Objectives
Understand the quality management system throught various contexts: scientific, technical, administrative, etc.
Master the knowledge and terminology of quality management system
Know how to implement a quality management system
Know how to use quality management tools
The course is conducted in French- Acces to detailed program and registration procedure
CNRS formation entreprises
PHENOMIN's contact: ziadi@cnrs-orleans.fr
More information at https://cnrsformation.cnrs.fr/stage-19204-La-qualite%2C-outil-de-management-et-damelioration-continue-dans-les-plateformes-et-laboratoires-de-recherche.html?mc=qualite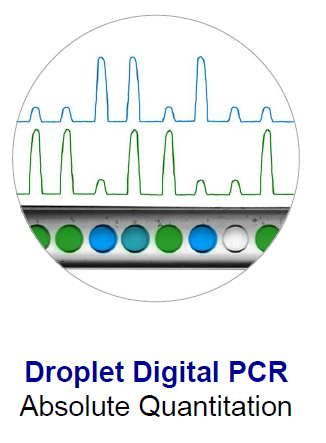 TRAINING COURSE
Digital PCR (ddPCR)
March 26 - 27, 2019, Strasbourg, France
Objectives
To prepare and design your experiments using ddPCR
To understand the advantages and limitations of ddPCR
To use ddPCR technology to detect CNVs (copy number variation)
Audience
Researchers and experienced technicians
Limited number of attendees: 6
The course is conducted in french- Collaboration between PHENOMIN-ICS and Bio-Rad Europe
PHENOMIN's contact:  bedu@igbmc.fr
Click here to download the attachment.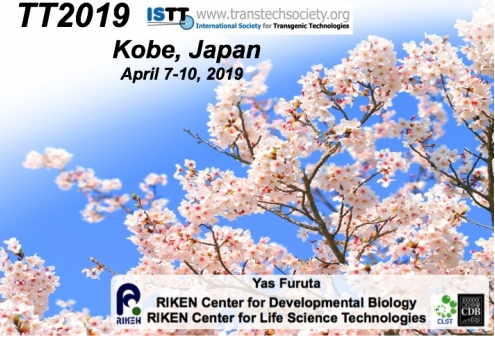 MEETING
The 15th Transgenic Technology Meeting - TT2019
April 7 - 10, 2019, Kobe, Japan
The 2019 Transgenic Technology Meeting (TT2019) represents something of a milestone, the 15th holding of this event since its inception. Organiers are delighted that this memorable occasion for the International Society for Transgenic Technologies (ISTT) will be hosted in the city of Kobe, Japan, supported by the RIKEN Center for Biosystems Dynamics Research (BDR) and co-sponsored by Molecular Biology Society of Japan (MBSJ).
The past four decades of animal transgenesis research have seen a number of technological breakthroughs which have paved the way to linking genes and their functions. The current landscape of transgenic technologies includes a great many multi‐disciplinary approaches to the generation and characterization of genetically modified animal models. In particular, emergence of genome editing technologies and their application to animals in experimental and industrial settings have been transforming how we approach to the development of genetically engineered animal resources. This trend is likely to accelerate, and our goal is to make the TT2019 Meeting a venue for the transgenic technology community to explore possible future directions for the field. To this end, the Committee has been working rigorously to formulate an excellent panel of speakers in many disciplines.
MC. Birling, PHENOMIN-ICS, will present "Generation of genomic structural variants and chromosomal manipulation by CRISPR/Cas9 genome editing in rodents", over the session covering the new Developments in transgenic technologies.
Join us for this must-attend meeting from the International Society for Transgenic Technologies !
More information at http://www.tt2019.org/
MEETING
31st International Association for Breast Cancer Research Conference
April 15 - 18, 2019, Egmond aan Zee, The Netherlands
The IABCR (international Association of breast cancer research) and the organizing committee are pleased to announce the 31st Conference of the International Association for Breast Cancer Research.
The event aims to explore the molecular mechanisms that drive breast cancer development and progression and novel intervention strategies, with particular emphasis on innovative and cutting-edge advances. To this end, the Conference will bring together basic researchers and clinicians, leaders in the field and young scientists, maximizing fruitful interaction between participants.
International speakers coming from the most appreciated institutes of breast cancer research and treatment and largely recognized for their work will address topics including:
Hormones and breast cancer
In vitro and mouse models of breast cancer
Signaling pathway crosstalk
Breast cancer genomics and evolution
Immuno-oncology
Mammary gland biology and stem cells
Translational research
Emerging researchers will be encouraged to participate and to actively discuss their findings through presentations of talks selected from abstracts and during the ample time dedicated to posters.
Be part !
More information at https://www.iabcr.net/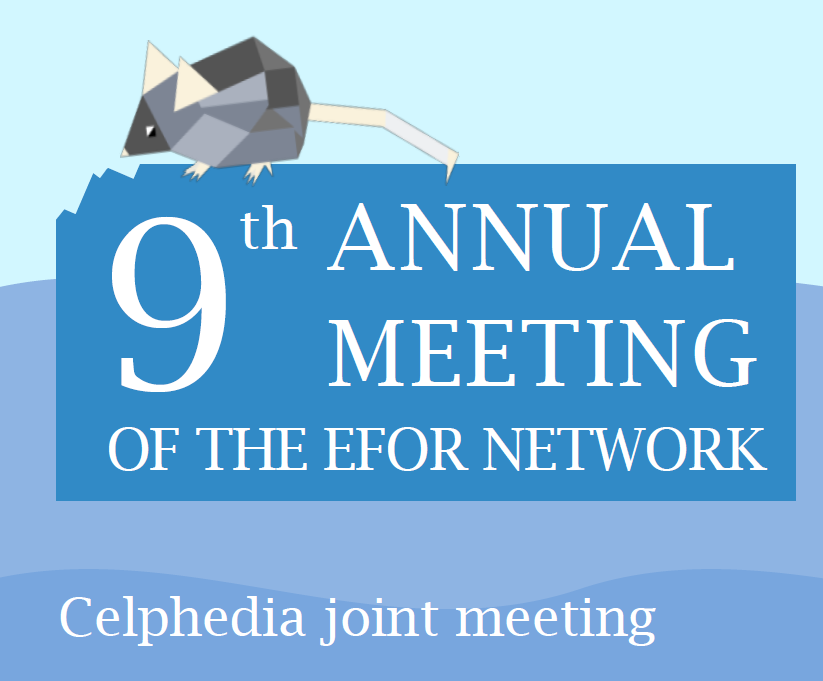 MEETING
9th annual meeting of the EFOR network
May 6 - 7, 2019, Paris, France
The EFOR network is delighted to announce its 9th annual meeting aiming to facilitate broad as well as deep discussion on a variety of scientific fields regadring animal experimental models. The 2-days meeting, joint to the Celphedia network, consists of  conferences sessions covering Regeneration - Neuro-vascular system - Biocontrol- Immnunotherapy on first day, and breakout workshops focusing on specific model organisms on the second day (Mice - Zebrafish - Non-human Primates - Chicken - Lepidoptera - Marine Metazoa).
A.Zarubica, from PHENOMIN-CIPHE will orgnize the Immunotherapy session, May 6th afternoon
On top of this we booked 3 more rooms for 3 more sessions: don't hesitate to contact the orginizing committee if you would like to have one of these spots for a workshop on you favorite topic !
PHENOMIN-ICS will be present at the meeting as rondent model experts
Join us !
Download the program and please follow the link to register : google form link registration
More information at http://www.efor.fr
Click here to download the attachment.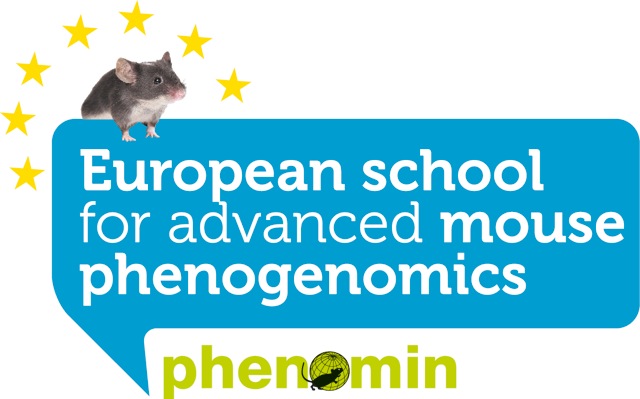 TRAINING COURSE
3rd European Advanced School for Mouse Phenogenomics
May 20 - 24, 2019, Goersdorf, Alsace, France
Would you like to learn how to choose, create and analyse your best mouse model?
Do you have a sufficient background in mouse functional genomics to lead as best your research?
PHENOMIN, in collaboration with Infrafrontier, supports researchers who use mouse models by giving us the opportunity to take part to the biennial Edition of the Advanced School in Mouse Phenogenomics.
Come to the heart of Europe to be involved - together with other students and researchers from all over the world - in opened discussion, in constructive analysis of your own research and in building conceptual scientific advances.
The school covers the different fields of mouse phenogenomics, ranging through 5 topics from state-of-the-art mouse genetics, mutagenesis, mouse colony management, phenotyping human diseases and data management (statistical approaches).
This unique international event will provide the attendees with a wealth of information on good practices in the use of mouse model (experimental design, ethics, regulations, analysis, data and resources ...) to support attendees in their research.
More information at https://advanced-school.phenomin.eu/