Latest News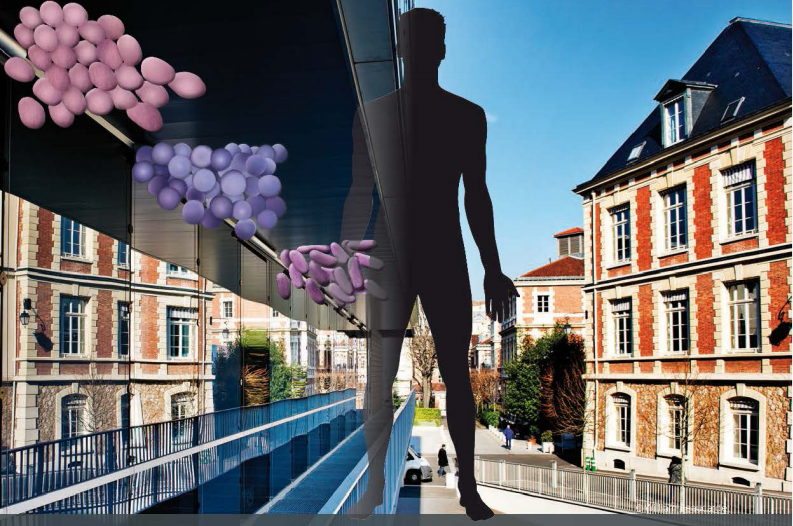 May 17, 2018
INVITATION
The microbiome – 2 INFRAFRONTIER meetings in 2018
The human microbiome and its immense impact on the health conditions of the human body has become a vital topic in international biomedical research – as shown lately in a interesting article in the British daily The Guardian https://bit.ly/2GcsP6q.
In 2018, two big European meetings co-organized by INFRAFRONTIER will cover the role of animal research for studying the microbiome:
The CTLS2018 conference (July 1 to 4, 2018 in Ghent, Belgium) will be opened by the satellite session "Modeling the microbiota-host superorganism: animal models and core facilities". Chaired by Institut Pasteur expert Marion Berard, the satellite session will give an overview of the state-of-the-art tools to research the microbiota like animal models, gnotobiology, metagenomics et al. Details can be found on https://vibconferences.be/event/ctls2018vib.
Modeling the Mammalian Microbiota Host Superorganism - Current Tools and Challenges  is the title of a two-day workshop in October. The event which will offer sessions with a range of high-level international experts will take place at the Institut Pasteur in Paris at October 15 to 16, 2018. More on http://www.mam-2018.org/Program.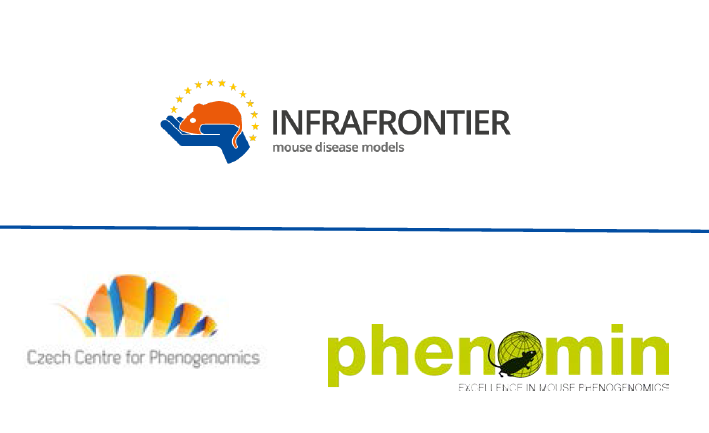 April 23, 2018
CALL
Open application to precision mammalian model development / rat models
Newly development of rat models for studies in neurobiology, cardiobiology, and immunology
Main objective of this INFRAFRONTIER open call is to facilitate access for the wider biomedical research community to the unique infrastructure and scientific expertise of the participating INFRAFRONTIER partners, to deliver novel rat mutant models that will advance knowledge of human disease and will be of widespread use in biomedical science. Many cognitive and physiological characteristics make the rat an ideal human disease model and choice for laboratory studies in neurobiology, cardiobiology, and immunology. Recent advances in genome-editing technology will be used to develop new rat models of human disease.
INFRAFRONTIER will provide open access to all newly developed disease models through the European Mouse Mutant Archive (EMMA).
Access to this free-of-charge-service will be granted on the basis of the applicant's research plans and the potential impact of the proposed novel rat model on the wider biomedical research community.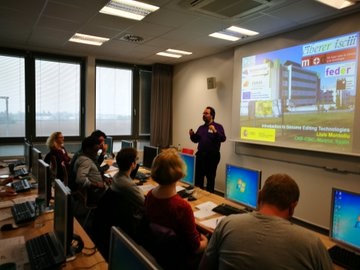 April 17, 2018
NOW
Nucleases (CRISPR/Cas9) Transgenesis Course
The Czech Centre for Phenogenomics and PHENOMIN-ICS from Strasbourg, both members of INFRAFRONTIER, jointly provide annual practical and hands-on training in current technologies and methods employing CRISPR/Cas9-mediated genome manipulations in the generation of mice mutants. The open session was done on April 16th. Attendees have just started a full immersion teaching experience to benefit of the huge expertise of the speakers, and explore their own research project in a depth teaching environnement.
Course highlights: 
Design targeting strategy for your project of interest
Apply the targeting tools and validate CRISPR activity
Deliver the editing tools to cell lines and zygotes
Identify CRISPR induced genomic modifications

March 29, 2018
MOUSE MODEL
Epigenetic consequences of Ehmt1 haploinsufficiency
The Kleefstra syndrome is a rare disease with intellectual disability, autism spectrum disorders and other developmental defects caused by EHMT1 gene mutation in humans. Yann Hérault's team at the IGBMC (Strasbourg, France) and the Institut Clinique de la Souris (PHENOMIN-ICS) have recently published data helping to better understand neurocognitive pathways affected in the pathology; this work in the frameworks of the European consortium GENCODYS ("Genetic and Epigenetic Networks in Cognitive Dysfunction") has been done in collaboration with the teams of Hendrik Stunnenberg and Hans van Bokhoven from the Raboud University (Nijmegen, Netherlands), and the IGMM (Montpellier, France). Thanks to the animal models, the researchers showed the epigenetic consequences of Ehmt1 haploinsufficiency and highlighted the link between the behavioral phenotypes and the affected regulatory networks in mouse. This study, published in Nucleic Acids Research, March 9 2018, disclosed part of the pathophysiological mechanisms in the Kleefstra syndrome.
PHENOMIN has again successfully supported the biomedical research on rare disease.
---
Upcoming events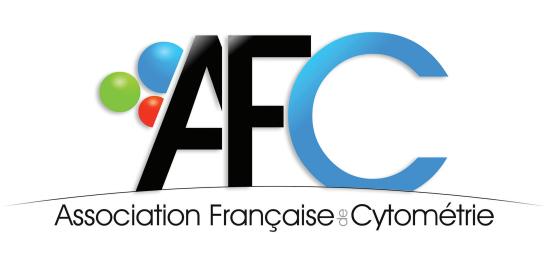 TRAINING COURSE
Journées Pratiques de Formation en Cytométrie (JPFC) - 2018
June 5 - 6, 2018, Lille, France
Cet évènement  qui a lieu tous les 2 ans est organisé par l'Association Française de Cytométrie (AFC).
Ces journées s'organiseront sous forme de plénières le matin pour découvrir les dernières avancées en cytométrie et leurs applications et d'ateliers pratiques l'après-midi en petits groupes et à la carte. La diversité des ateliers proposés permettra à chacun de découvrir ou d'approfondir ses connaissances en cytométrie pour des applications au sein d'un laboratoire de recherche ou de biologie médicale. Ainsi ces journées s'adressent aux biologistes, chercheurs, ingénieurs, techniciens et étudiants.
PHENOMIN-CIPHE animera 2 ateliers:
Standardisation des cytomètres
Analyse de données
La date limite d'inscription: 1 mois avant le début de la formation auprès de l'INSERM.
contacts:
More information at https://www.alphavisa.com/jfpc/2018/programme.php

MEETING
French Neuroscience Society's thematic meeting: Advances in neurodevelopmental and neurodegenerative disorders
June 7 - 8, 2018, Strasbourg, France
The French Neuroscience Society is pleased to invite you at its 3rd thematic meeting that will be held on the 7th and 8th of June 2018 in Strasbourg, the City of the European Parliament.
The present meeting will focus on the molecular basis of neurodevelopmental and neurodegenerative diseases with a strong emphasis on genetics based breakthroughs and development. The meeting will cover the various topics linked to these diseases, including genetics: from gene to function and therapeutic approaches, cellular and molecular mechanisms, as well as animal models for studying neurodevelopmental and neurodegenerative diseases. The scientific program, proposed by the neuroscientific community of Strasbourg, includes 4 plenary lectures, 4 symposia as well as poster sessions, all presented in English. The Alfred Fessard Lecture will also be given during this meeting.
Strasbourg researchers, both clinical and basic sciences, gathered within the Federal Research Organization, Strasbourg Neuropole, are particularly interested and involved in neurodevelopmental and neurodegenerative disorders including clinical diagnosis expertise, genetic identification, epigenetic mechanisms, pathophysiological approaches and therapeutical strategies. Strasbourg teams are recognized as national leaders in gene identifications by next generation sequencing and animal modeling for rare neurodevelopmental and neurodegenerative disorders.
The aim of the meeting is to promote discussions and sharing of new findings among basic scientists, clinical researchers, in order to advance our understanding of neurodevelopment and neurodegeneration in areas urgently requiring therapeutic progress.
In addition, in partnership with the local student association Doctoneuro, a roundtable discussion will be organized on the theme «Which career with a PhD?». 10 speakers with a PhD in neurosciences working in industry, associations, national or international agencies or edition, will shortly present their background and then participate in a scientific «speed dating» to share their professional experiences with students (session limited to 50 participants). Learn more.
We are looking forward welcoming you all in Strasbourg!
More information at https://www.neurosciences.asso.fr/V2/colloques/JT18/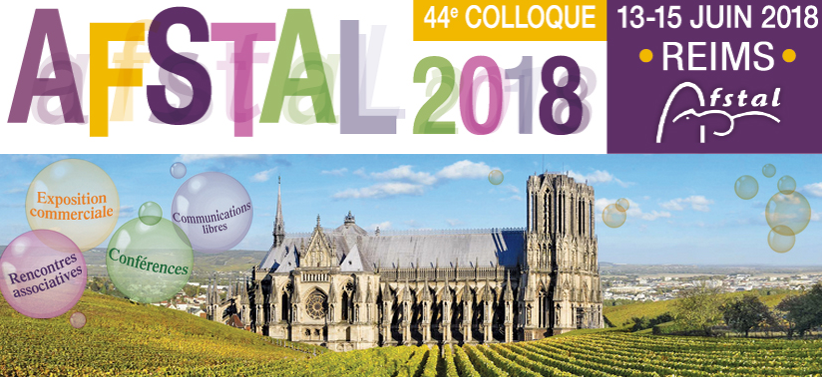 WORKSHOP
44ième colloque AFSTAL 2018
June 13 - 15, 2018, Reims, France
Attend the French congress in animal laboratory sciences
Cette année, l'association a décidé de traiter le thème des
"limites de l'expérimentation animale au sens large"
.
"Au nom de l'AFSTAL, j'ai donc le plaisir de vous convier au 44e Colloque de notre Association, qui se tiendra du 13 au 15 juin 2018 dans la ville de Reims et dont le titre sera "Recherche, Modèle animal, Société".
Dans la lignée des éditions précédentes, nous consacrerons la première session du colloque à la présentation des plateformes locales et des équipes scientifiques de la région. Nous consacrerons ensuite l'ensemble des conférences aux "limites" dans tous leurs états en portant un regard particulier sur l'intérêt du modèle animal, ses limites, sa dimension éthique en recherche, son rapport et sa perception par la société ainsi que sa réhabilitation. L'aspect scientifique, expérimental et fonctionnel du modèle animal sera ainsi abordé.
Nous apporterons encore cette année une attention toute particulière aux retours d'expérience. C'est pourquoi nous retrouverons au sein du programme de ce colloque, des communications libres et des ateliers de fournisseurs.
La plus grande exposition commerciale d'Europe sera accessible durant la totalité du colloque afin de favoriser les discussions et les échanges entre les congressistes et les exposants. En effet, tous les partenaires, fournisseurs, distributeurs de matériels et de services, incontournables dans le domaine des sciences de l'animal de laboratoire, seront au rendez-vous. À cette occasion, tout en participant au programme scientifique, vous pourrez découvrir les dernières nouveautés et développer votre réseau professionnel et personnel.
L'AFSTAL vous attend donc tous nombreux pour son 44e Colloque qui, comme chaque année, sera organisé de sorte à rendre ce moment aussi convivial que studieux.
Pour le Comité d'Organisation
Frédéric Jacquot, Président de l'AFSTAL"
PHENOMIN présentera, sous forme de communication orale, les aspects impactant de la mutagenèse sur l'élevage des lignées (criblage, obtention et entretien des lignées génétiquement modifiées). Venez nombreux !
PHENOMIN-TAAM s'expose à l'AFSTAL ! Venez nous rencontrer au stand n° 70 et discuter vos projets avec nous, nous pourrions avoir des solutions pour vous ! 
More information at https://www.colloque-afstal.com/2018/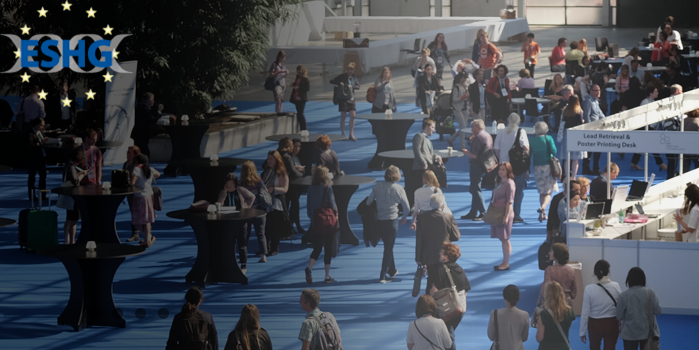 CONGRESS
ESHG 2018
June 16 - 19, 2018, Milan, Italy
On behalf of the board of the European Society of Human Genetics, I would like to cordially invite you to attend the European Human Genetics Conference 2018, from June 16-19, in Milan, Italy.
The ESHG is pleased to return to Milan and looks forward to the familiarity of old friends and places as well as to meeting new colleagues and making new collaborations.
The excellent programme committee will be selecting the best speakers and presentations which together with other highlights will ensure that the 2018 conference will continue to build on the success of the 50th anniversary conference. The ESHG will be taking the first step for (hopefully) the next 50 years and delivering a conference showcasing the latest findings in the field of human genetics, both basic and applied. The conference is held in conjunction with the European Meeting on the Psychosocial Aspects of Genetics, emphasising the multidisciplinary and international remit of the Society.
PHENOMIN-ICS staff will present data during poster session. Do not hesitate to join us for discussion.
More information at https://2018.eshg.org/