Latest News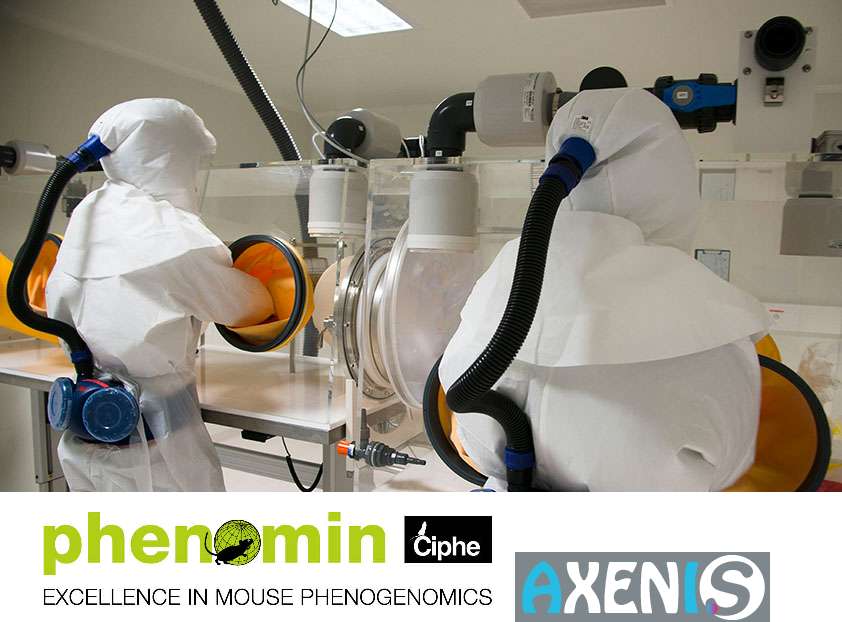 Dec. 18, 2017
PARTNERSHIP
AXENIS / PHENOMIN-CIPHE partnership: integrated know-how
The October the 4th 2017, the Inserm's infrastructure division highlighted the activities of the Center for Immunophenomics (PHENOMIN-CIPHE, a joint Inserm service unit with CNRS and Aix-Marseille UMS 12 University) based in Marseille and headed by Bernard Malissen and the AXENIS-spin off services company of Institut Pasteur and expert in the development of humanized murine models for preclinical trials in immunology and oncology headed by Erwan Corcuff. In the presence of the Director General of INSERM Yves Lévy, the partnership between CIPHE and AXENIS was officially signed.
The integrated know-how resulting from the AXENIS-CIPHE partnership makes it possible to extensively characterize the immune system of such mice and to use this knowledge in the development of effective vaccines, pathogenic drugs and human tumors.
The scientific community is invited to clarify their specific needs for preclinical models on the measurement of human diseases in the areas of inflammation, infection, immuno-oncology and immunization, as well as their functional exploration including the use of humanized murine models highly predictive of human responses.
This partnership will contribute to advances in immunotherapy in the field of public and private research.
Please contact  PHENOMIN-CIPHE experts to describe your needs regarding innovative murine models applied to infectiology and immuno-oncology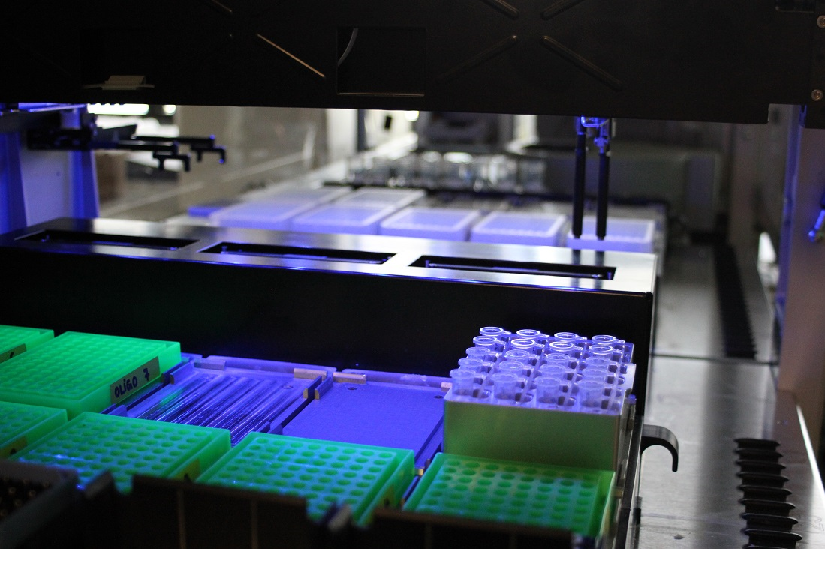 Dec. 12, 2017
NEWS
Blastocyst genotyping- A new approach to limit the number of animals used in research.
The 3R* (Replace, Reduce, Refine) principle is the guiding principle for more ethical use of animals in research.
Respecting this principle is a legal obligation throughout the European Union and in more and more countries wordwide. It guarantees that the animals are used only: if there is no other method, in minimum number and with the best practices to guaranty the well-being of the animals. Concretely, many actions have been taken around the world and in our institute (lien ici page ethique) to apply this principle.
In September 2017, our blastocyst genotyping publication « Blastocyst genotyping for quality control of mouse mutant archives: an ethical and economical approach » was nominated, by the management team of INFRAFRONTIER, for a "global 3R's award" (upload document) from AAALAC. PHENOMIN was involved in the setting up of this alternative to reduce the number of animals used and improve the quality control to determine the ability of a mutant mouse line to recover after cryopreservation. It's now routinely used in PHENOMIN projects. Many thanks for this nomination! Congratulations to the 2017 Global 3Rs Award Winners!
* This 3R principle is also referred to as "alternative methods" in the regulations. This expression may be misunderstanding. For the non-scientific, an alternative method should be a method that does not use live animals, which is only one aspect of the 3Rs that include also reduction and refinement.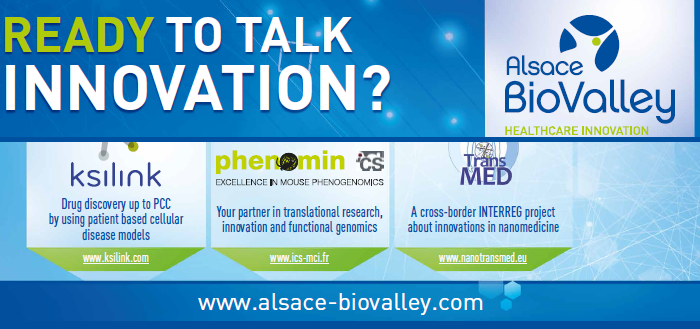 Nov. 23, 2017
SPECIAL EVENT
Meet us at the BioFIT- 2017 !
Are you ready for innovations ? If so, PHENOMIN-ICS welcomes you for meeting and discussion at the BioFIT- 2017, leading partnering event in Europe for technology transfer, academia-industry collaborations and early-stage innovations in the field of Life Sciences. 
Join and meet us at the booth E2/D8-5 ! 

Nov. 22, 2017
CALL
Precision mammalian model development
INFRAFRONTIER2020 Project - Trans-national Access call - November 2017
Precision mammalian model development
 
Context and aim of the call
INFRAFRONTIER is the European Research Infrastructure for phenotyping, archiving and distribution of model mammalian genomes. It provides access to first-class tools and data for biomedical research, and thereby contributes to improving the understanding of gene function in human health and disease using the mouse model. It facilitates access for the wider biomedical research community to deliver novel mouse lines that will advance knowledge of human disease and will be of widespread use in biomedical science. 
During the course of the INFRAFRONTIER2020 project a total of 3 Trans-national Access calls for the development of mammalian model development supporting a total of 28 projects will be published. Further calls supporting 10 mouse model and 6 rat model development projects will be released in 2018.
More information and call application form: https://www.infrafrontier.eu/resources-and-services/infrafrontier-open-calls/precision-mammalian-model-development

Proposal submission to proposals@infrafrontier.eu by 20 December 2017.
Proposal evaluation from 21 December 2017 to 15 February 2018.

The INFRAFRONTIER2020 project has received funding from the EU Research and Innovation programme Horizon 2020 (H2020-EU.1.4.1.1. Developing new world class research infrastructures)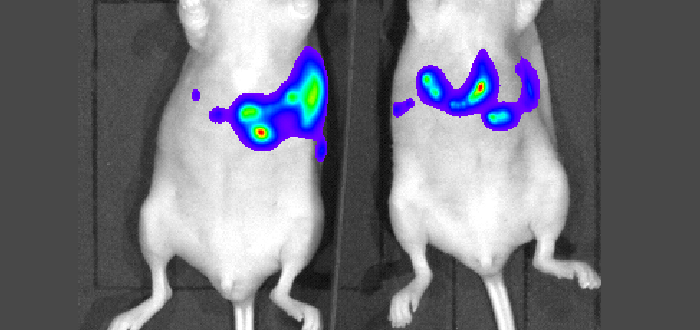 Nov. 16, 2017
SERVICES
PHENOMIN's expertise for your oncology studies
PHENOMIN has developed expertise for oncology studies using mouse models for cancer progression and/or initiation. We are available to discuss projects, in close collaboration with users in order to customize any study to the scientific objectives applying the best adhesion to 3R rules. Our services:
Progression and initiation models 
Bioluminescent tumor cells
Phenotyping and immunophenotyping
Have a look to our whole offer !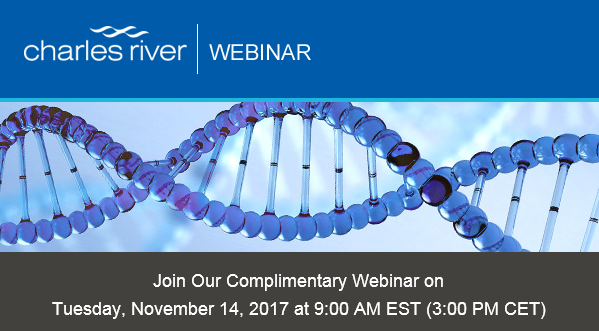 Nov. 9, 2017
WEBINAR
Using Cre-lox Recombination to Discover Gene Functions
PHENOMIN-ICS will present a webinar "The Cre-Toolbox: Revealing Gene Functions with Cre-lox Recombination", November 14, 2017, 9:00 AM EST (3:00 PM CET)
this webinar will discuss
Using Cre-lox to understand pleiotropy and dissecting gene functions
Overcoming embryonic and early postnatal lethality
Inducible inactivation with the creERT2 system
Phenotypes induced by Cre driver, tamoxifen toxicity, Cre leakiness: What are the unexpected complexities and technical limitations?
CRISPR/Cas9 genome editing for in vivo spatial and/or temporal gene inactivation
Presenters
Guillaume Pavlovic, PhD, Head of the Genetic Engineering and Model Validation Department, PHENOMIN-ICS
Register at: http://www2.criver.com/l/60962/2017-10-24/f9rj5b
CreERT2 repository for the collection and distribution of relevant mutant mouse strains: http://mousecre.phenomin.fr/   
---
Upcoming events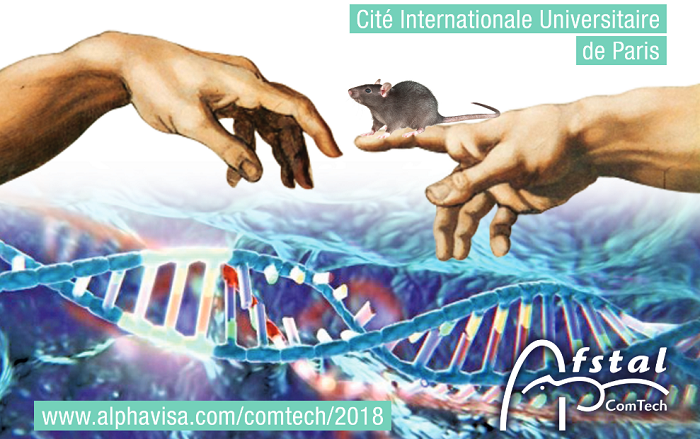 SYMPOSIUM
ComTech 2018
January 25, 2018, Lyon, France
French symposium
Le seizième Symposium de la ComTech qui se déroulera le jeudi 25 janvier 2018 sur le site de la Cité Internationale Universitaire de Paris.
"Dans le contexte actuel de nos métiers, nous nous interrogeons souvent sur l'évolution vertigineuse du développement des biotechnologies. De ce fait, il nous a semblé que le moment était venu de faire un point sur les capacités techniques dont nous disposons désormais pour modifier les génomes de nos animaux et d'évaluer quels sont leurs intérêts et leurs limites.
Nous tenterons ainsi de lever certains de nos doutes, d'apaiser nos craintes et d'enrichir nos espoirs.
Cette journée sera également l'occasion d'inaugurer la nouvelle présentation de cette manifestation qui, outre un ensemble de conférences sur le thème choisi, réservera un temps fort d'échange entre tous les participants.
Nous espérons vous retrouver nombreux autour de ce thème – l'action de l'Homme sur l'ADN –, tant sur le plan scientifique que sur celui de l'éthique.
Bien amicalement,
Michèle Pauchard"
A. Diet, PHENOMIN-TAAM, détaillera les activités et services de l'infrasctructure sous forme de présentation affichée, et A. Ayadi, PHENOMIN-ICS presentera oralement les aspects impactant de la mutagenèse sur l'élevage de lignée murine (criblage, obtention et entretien).
N'hésitez pas à les retrouver pendant les sessions dédiées. 
More information at http://www.alphavisa.com/comtech/2018/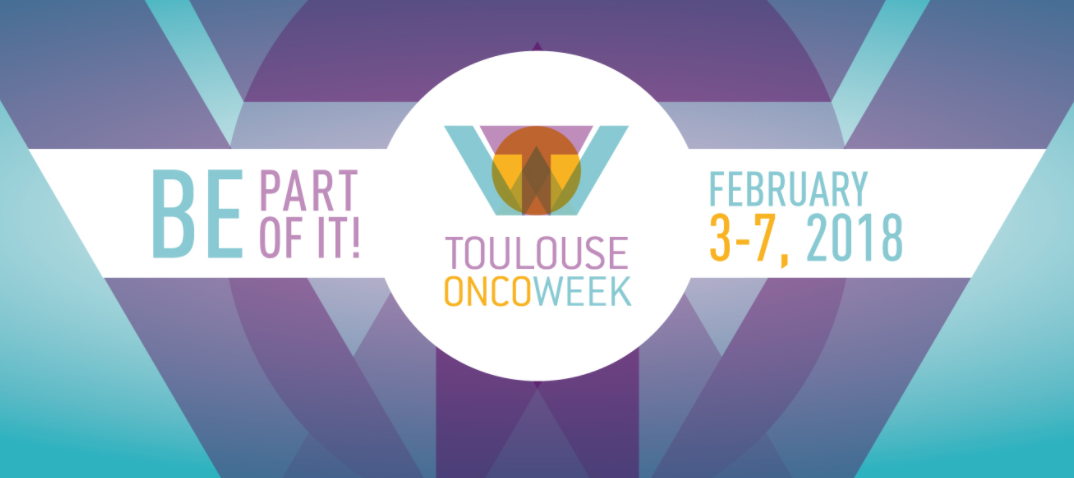 CONGRESS
Toulouse Onco Week 2018
February 3 - 7, 2018, Toulouse, France
The event taking place in the frame of the World Cancer Day aimed at gathering leading international scientists and major private and public players,actors of research and care .This widely publicized, event featured promising scientific breakthroughs and the strong involvement of the medico-scientific community. The fight must go on. Find out about the 2018 programme and join us. Toulouse Onco Week 2018.
PHENOMIN is part of ! 
PHENOMIN has developed expertise for oncology studies using mouse models for cancer progression and/or initiation. 
T. Sorg, PHENOMIN-ICS, will present "Generation of the Cancer Pathway Prototype - a platform for predictive cancer pathway modeling" during poster session.
G. Bou About, PHENOMIN-ICS, will present the last advanced on animal model for study of hepatocarcinogenesis and preclinical evaluation of therapeutic approaches "Preclinical evaluation of polyethylenimine-mediated RNA interference of Polo-Like Kinase 1 gene for ultrasound image-guided treatment of hepatocellular carcinoma".
Do not hesitate to meet us ! 
More information at http://www.toulouse-onco-week.org/index.php?langue=en&acces=&idUser=&emailUser=
TRAINING COURSE
Passeport Cytométrie Marseille
February 13 - 16, 2018, Marseille, France
L' Inserm Paca et Corse relance le « Passeport Cytométrie Marseille ».
The course is conducted in French.​​​​​
Le premier volet
« Cytométrie en flux : du photon à la cellule », a eu lieu du 14 au 17 novembre 2017 une nouvelle édition est prévue en novembre 2018.
Les prochaines formations du Passeport sont programmées comme suit :
« Cytométrie multiparamétrique avancée » du 13 au 16 février 2018
Date limite d'inscription : lundi 8 janvier 2018, avec, selon les retours du stage, un atelier pratique en avril 2018
« Outils d'analyse de données avancées en cytométrie de flux et de masse » du 12 au 15 juin 2018
Date limite d'inscription : lundi 30 avril 2018
INSERM Formation
PHENOMIN's contact:
More information at https://www.inserm.fr/home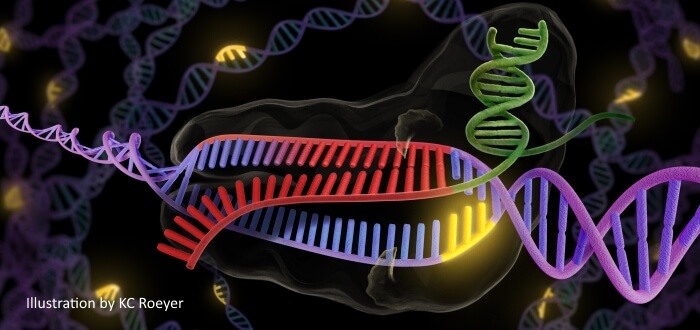 TRAINING COURSE
In vivo CRISPR-Cas9 genome editing
March 14 - 15, 2018, Illkirch, France
Objectives
PHENOMIN's training aims to provide a general framework to get scientists started using CRISPR/Cas9 for in vivo gene editing in rodents.
The main topics are:
Learn more about gene editing and how it works
Hear about current advances on many technical aspects
Optimize the RNA guide design to the genotyping analysis (bioinformatics workshop).
Highlight crucial issue in your own scientific project.
The course in conducted in English.
One other session shceduled in November 2018.
Acces to Detailed program and registration procedure
CNRS formation entreprise
PHENOMIN's contact:
bedu@igbmc.fr
More information at https://cnrsformation.cnrs.fr/stage-18188-In-vivo-CRISPR-Cas9-genome-editing.html?stage=18188&mc=mouse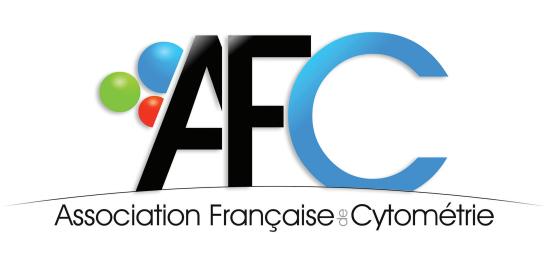 SYMPOSIUM
French JT Mass Cytometry
March 21, 2018, Paris, France
The French CyTOF group is happy to invite all students and scientists interested in cytometry for a second opus and discover what Mass Cytometry can brings to your research.
The broad field of application of mass cytometry is highlighted by a selection of original presentations in the field of myology, hematology, cancer and immunology and will also address a new area with Imaging Mass Cytometry.
The day will close with a round table discussion on the technology to help users apply faster mass cytometry protocols in their research.
The Organizing and the Scientific Committees
Thibault Andrieu
, Benoit Beitz
, Catherine Blanc, Aurélien Corneau, Antonio Cosma
, Hélène Gary, Émilie Grégori
, Coralie Guerin
, Hervé Luche
, Olivier Molendi-Coste, Laurent Pineau
, Fabrice Porcheray et Maryline Ripaux-Lefevre
E. GREGORI from PHENOMIN-CIPHE will present relevant news in using mass cytometry.
More information at https://www.alphavisa.com/jtafc/2018/03/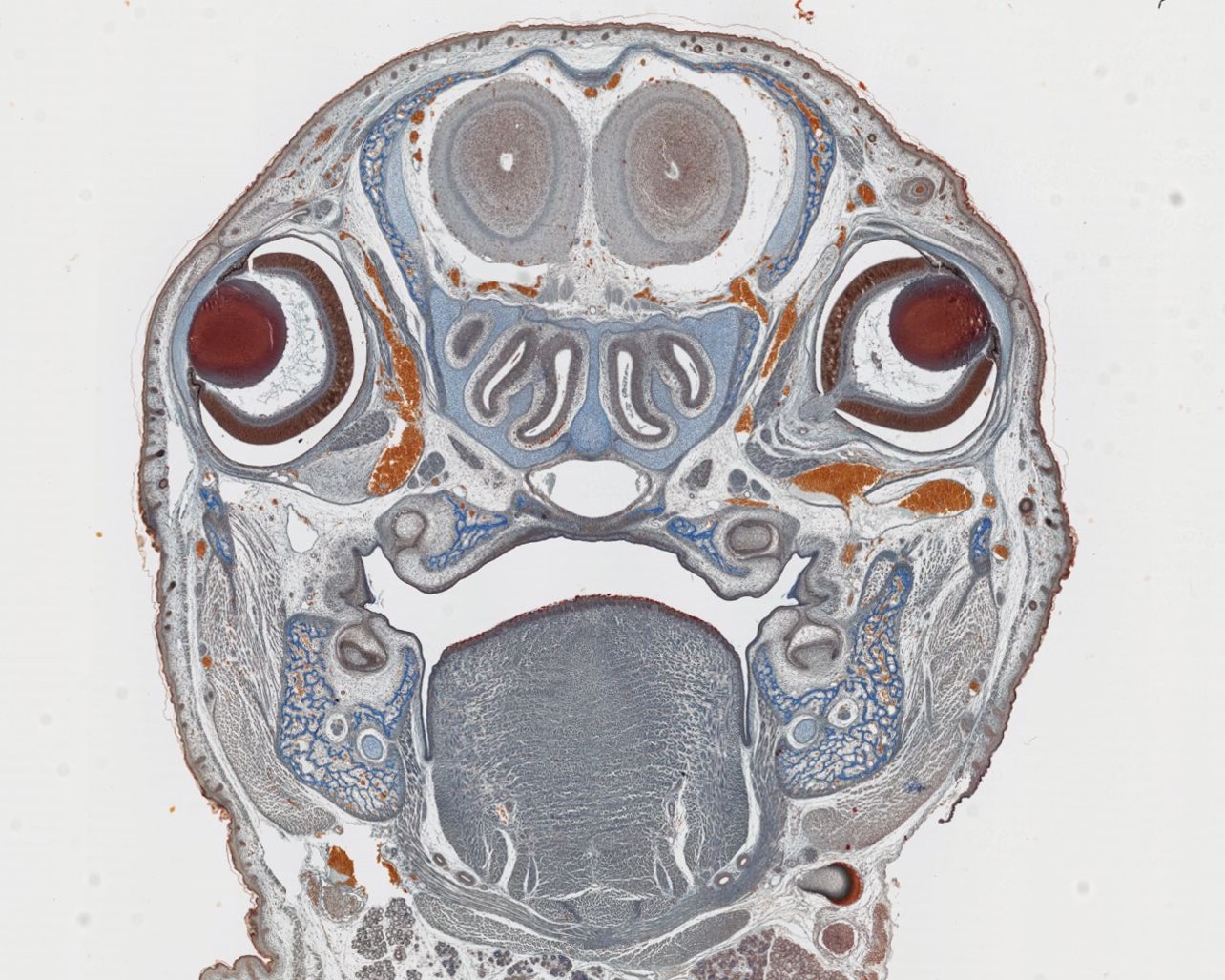 TRAINING COURSE
Primary phenotyping of mouse embryos
March 27 - 29, 2018, Illkirch, France
Objectives
This training is aimed at providing a theoretical and practical background knowledge destined for researchers and engineers that are willing to acquire primary expertise in mouse development. The topics will cover dissection of post implant embryos, histology, whole mount Lac Z staining and confocal imaging of whole embryos.
Prospectives attendees
Researchers, engineers, scientists. Need to have the basic knowledge in animal biology to understand mouse development physiology and the biological technics for phenotyping. 
Content
Lectures 
Phenotyping of mouse embryos 
Determining the window of lethality of mutant mice in utero
Introduction to Mouse embryonic development
Classical histology (Fixation, embedding, orientation, sectioning and staining),
Immunohistochemistry and in situ hybridization
Imaging technics (HREM, micro CT, OPT)
High frequency echography to visualize and quantify embryonic development
The in-vitro culture of mouse embryos/ drug testing
Confocal macroscopy: application in embryology

Workshops
Collection and fixation of mouse embryos and placentas at E10.5 (mid gestation stage)
Whole mount Lac Z staining of E10.5 embryos (Step1)
Observation of embryos by echography
Observation of embryos by micro CT, OPT (potentialy)
Whole mount Lac Z staining of E10.5 embryos (step 2) + observation
Collection of mouse embryos at E8.5 (early embryonic stage)
Collection of mouse fetuses and placentas at E18.5 (just before birth)
Observation of embryos at the confocal macroscope
Visualization of histological sections at different stages of development. Example of abnormalities.
More information at https://sfc.unistra.fr/formations/chimie-bio_-_experimentation-animale-primatologie_-_primary-phenotyping-of-mouse-embryos_-_1162/