Latest News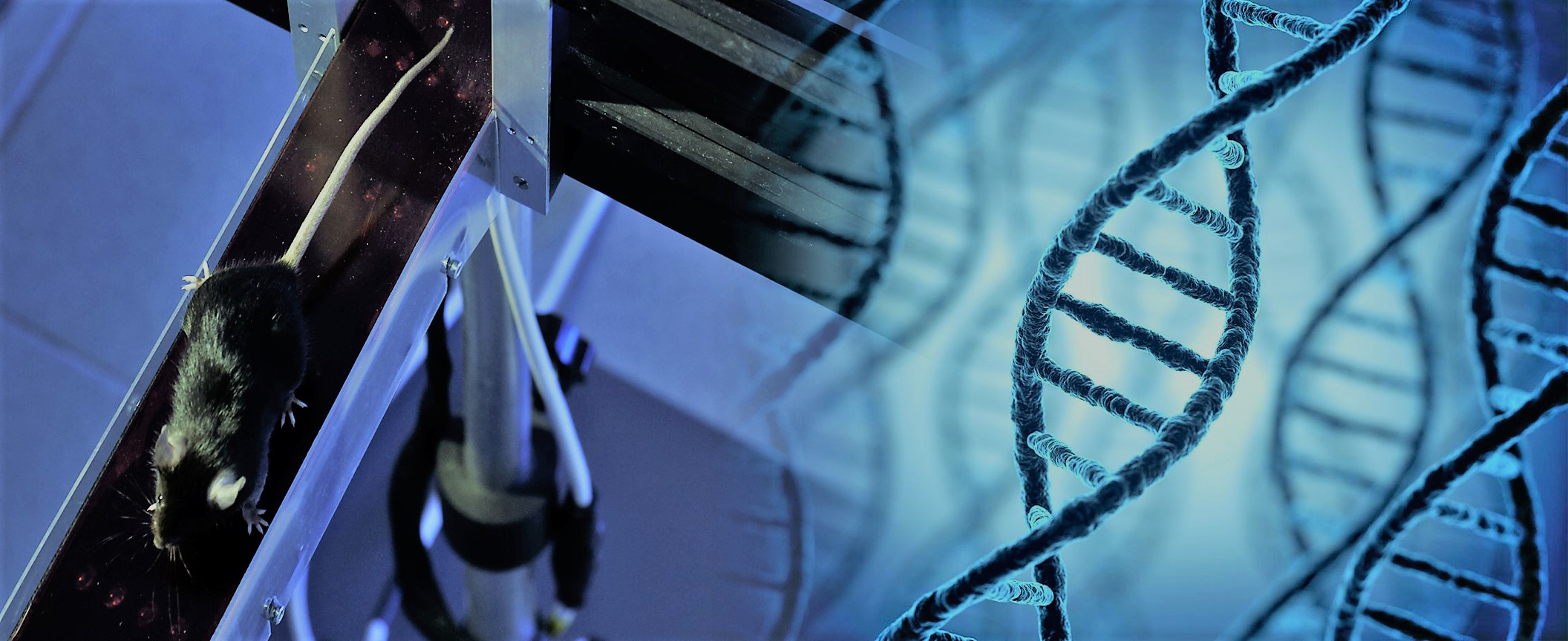 Feb. 17, 2020
WHITE PAPER
The Deep Genome Project to transform and accelerate the biomedical sciences
A large broad of leading experts are working to catalogue all the genes in the mammalian genome to improve our understanding of disease and enable the discovery of the next generation of therapies. By the recent white paper publication, The Deep genome Project, these experts are now working together to outline how mouse genetics holds a vital role in disease research and precision medicine.  
Professor Steve Brown, Chair of the IMPC Steering Committee, and Professor Kent Lloyd, University of California at Davis, both senior authors on the paper, said: "This call for a deep genome project echoes many of the strategic aims of the International Mouse Phenotyping Consortium (IMPC). The IMPC is already shining a powerful light on the function of the dark genome and its role in disease. We urgently build on this programme and undertake an even deeper and more extensive analysis of the mouse genome."
Read how the project could transform and accelerate the biomedical sciences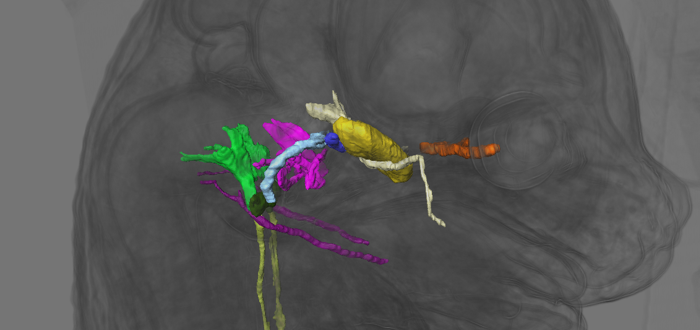 Jan. 21, 2020
INVITATION TO ATTEND
Practical Embryology training course- 7 days left to register !
Mouse embryology: practical training course
This 3-days course combines lectures and practical sessions to acquire primary expertise in mouse development. It focuses on mouse
Course: model & primary analysis of embryo AND insights on relevant technics to image embryos.
Workshop: dissection of post implant embryos, histology, whole mount Lac Z staining and confocal imaging of whole embryos.
Detailed program and registration process
Registration before January 28, 2020
Jan. 14, 2020
INVITATION TO ATTEND
2 days left to attend the next French technical Symposium on CRISPR-Cas9
Welcome to the 5th symposium 360° organised by Ozyme: Genome Editing CRISPR: Outils & perspectives
9 speakers will present their work and results thanks to their knowledge and expertise of the CRISPR technology. The symposium is conducted in French. Registration is free of charge but mandatory
Marie-Christine Birling, PHENOMIN-ICS, have been invited and will present "Edition du génome CRISPR/Cas9 chez la souris et le rat: l'expérience PHENOMIN-ICS". Don't hesitate to join us and take advantage of the constructive exchanges around CRISPR technology applications. With pleasure to meet you there !
Registration before Thursday, January 16, 2020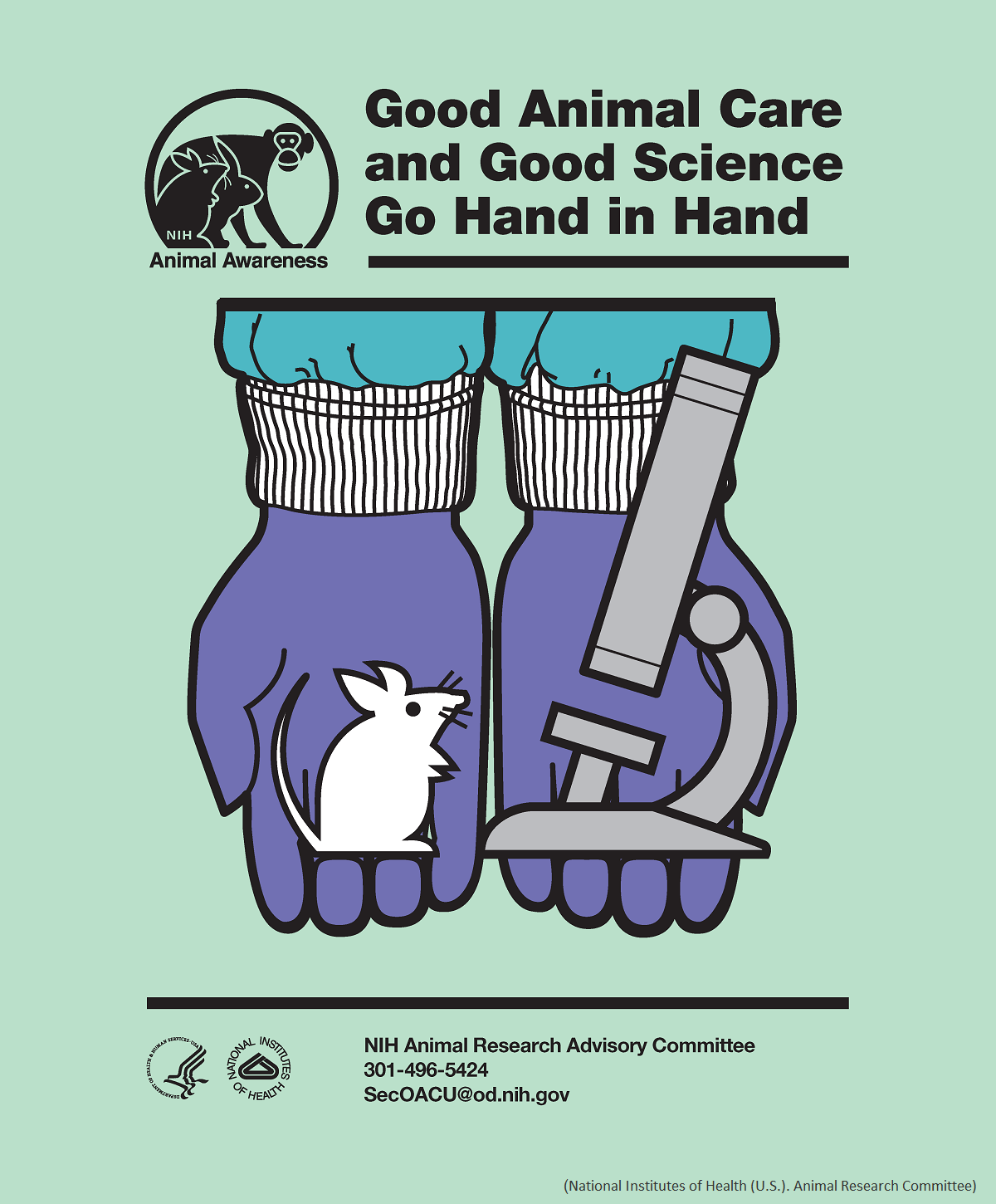 Jan. 7, 2020
ANNOUNCE
Continuous education program in animal research
There are two next opportunities to fill your mandatory continuous education program in animal research over the first quarter 2020:
European Animal Research Association presents Improving Openness in Animal Research in France - Tuesday, 28 January 2020 at Institute Of Science Cognitives, Lyon, France.
The French networks EFOR and the French research infrastructure CELPHEDIA presents the CELPHEDIA-EFOR 3Rs meeting, 23-24 March 2020, at FIAP jean Monnet, Paris, France
Have a nice training !

Dec. 12, 2019
ANNOUNCE
PHENOMIN has become an institutional member of the ARRIGE association
PHENOMIN has become an institutional member of the ARRIGE association. ARRIGE, an international Association for Responsible Research and Innovation in Genome Editing was created in March 2018. Its main mission: to build a common global ethical and societal reflection around genome editing technologies. Presentation's flyer
"..The technological "revolution" of genome editing techniques, i.e. techniques that allow for specific addition, removal, or modification of DNA sequences, such as CRISPR-Cas9, and its recent developments including functional modulation of gene expression and RNA targeting, has led to a profusion of scientific literature and to the continuing emergence of new applications with a huge potential impact on humans, animals and the environment as well as high economic stakes. The use of genome editing technology must therefore be considered in the light of the regulation that currently exists and oversees it, especially since performing genome editing with the new tools is now much easier, cheaper and faster and thus within the reach of wider number of individuals…"
ARRIGE wishes to provide a complete framework of reflections and proposals for all stakeholders (academics, researchers, clinicians, public institutions, private companies, patient organizations and other NGOs, regulators, citizens, communication media, governmental agencies and decision makers) in order to allow the development of these technologies, which have become essential in a safe and socially acceptable environment. A first meeting, in March 2018, has already launched this initiative in order to build the first common ways to address the ethical and societal issues raised by the rapid introduction of genome editing technologies.
The objectives of this association are to:
Promote global governance of genome publishing by providing a comprehensive framework for all stakeholders
Advance scientific, ethical, social, legal and political reflection in the field of genome publishing
Foster the development of genome editing technologies in a safe and ethical framework for individuals and our societies
Ensure the dissemination of reliable information on genome editing technologies to experts (all fields combined), policy makers and citizens worldwide.
Have look to the Statement from ARRIGE Steering Committee on the possible first gene-edited babies (Dec 3, 2018)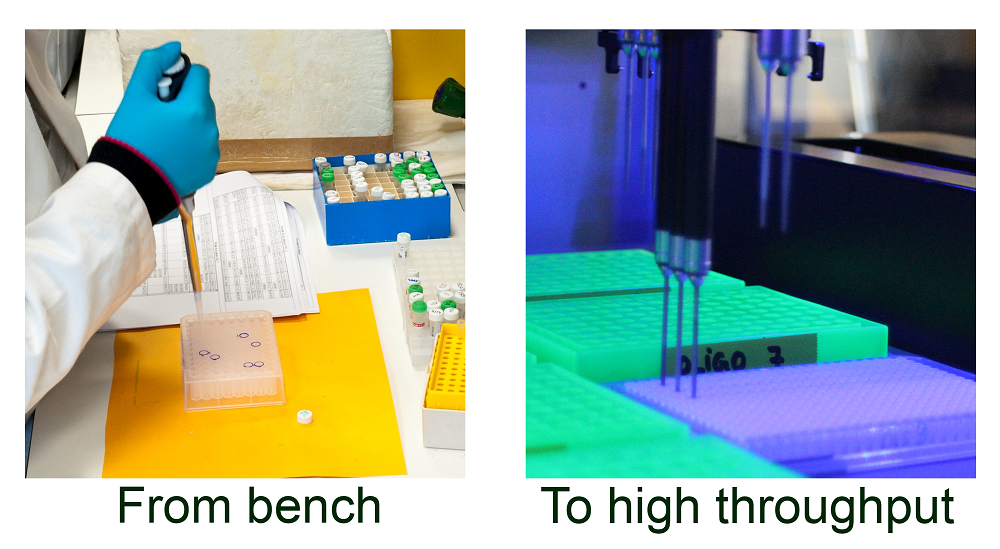 Dec. 6, 2019
NEW GENOTYPING PAPER
Tips and tricks for optimizing your PCR genotyping procedures
Optimizing PCR for Mouse Genotyping: Recommendations for Reliable, Rapid, Cost Effective, Robust and Adaptable to High‐Throughput Genotyping Protocol for Any Type of Mutation
Before you even begin any experiment, genotyping is the first thing you have to do with any genetically modified animal. This analysis is generally wrongly considered as a basic task but in fact genotyping can be much more complex than expected. Poor genotyping can influence the biological conclusions of a study and basic research reproducibility. Genotyping failures lead to a waste of time and money for research laboratories.
PHENOMIN-ICS went back to PCR genotyping basics to provide recommendations for reliable, rapid, cost effective, robust and adaptable to high-throughput genotyping protocol for any type of mutation.
Free copy of this paper can be accessed online though this link http://bit.ly/2sxxWvO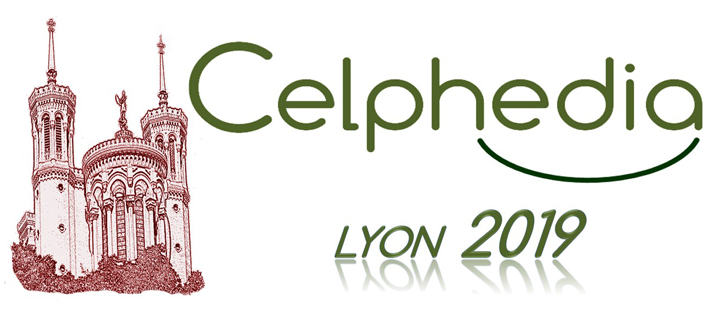 Nov. 19, 2019
CONFERENCES
The sex gender on the consideration of the 3Rs rules in animal research experimentations
As part of its annual meeting, the French research infrastructure CELPHEDIA invite you to attend the open conferences related to the impact of the sex gender on the consideration of the 3Rs rules in animal research experimentations. The IMPC data has demonstrated the effect of sex on many phenotypes, supporting the importance of including males and females in biomedical research. It is therefore clearly a crucial topic to highlight in CELPHEDIA's missions. PHENOMIN's team will be present to debate. This issue will be discussed on November 20th Afternoon, at the auditorium Merieux, ENS, Lyon with examples of unexpected sexual dimorphism, a presentation on multi-parametric data analysis, and a philosopher's perspective on the importance of refining protocol design.
Free registration: https://celphedia.sciencesconf.org/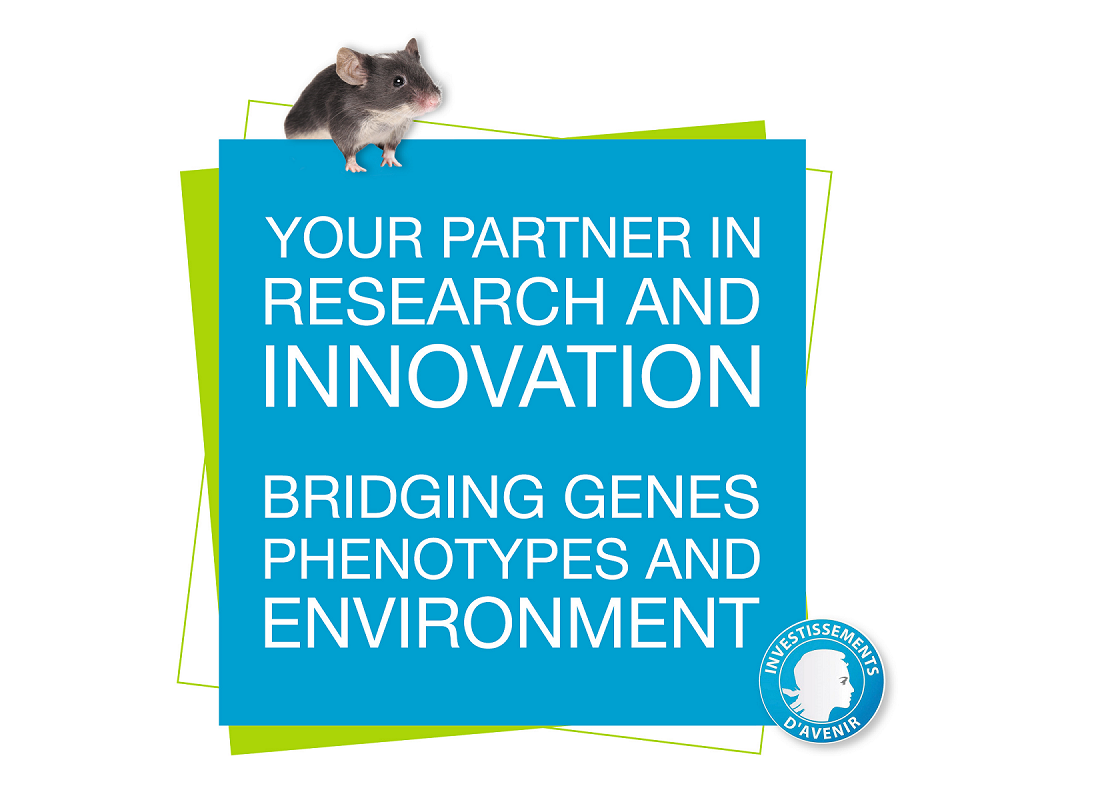 Oct. 14, 2019
ANNOUNCE
Favourable evaluation of PHENOMIN !
The international jury convened by the ANR makes a very favourable evaluation of PHENOMIN
On the June 16th, 2019, the PHENOMIN infrastructure defended its activity report for the period 2011-2018 and its proposal for 2020-2024 in front of an international jury convened by the ANR. After 15 minutes of presentation, an in-depth discussion on progress and future developments continued between the 3 PHENOMIN representatives and the panel of experts for 45 minutes. The evaluation of PHENOMIN was sent to us in August 2019 with the following general comment:
"The face-to-face meeting with representatives of the PHENOMIN supported the excellent report/application and the panel can state that PHENOMIN is mature, excellent research infrastructure of great importance to research community of France and with global impact. PHENOMIN has already provided. Representatives of the RI explained also the PHENOMIN's further development within the CELPHEDIA, where the PHENOMIN should take a lead as a central element, increasing its impact scientific community working with animal models, also other than rodents, thus disseminating their knowledge and expertise over the broad French and international research community."
The Directors of the PHENOMIN Centres, as well as all the managers of work programmes, would like to thank and congratulate all their colleagues for this evaluation which will commit us to a new period of activity of 5 years to serve the scientific community.
We will all face new challenges and as Centre Directors we are confident that we can meet them together to provide better services and new tools to the scientific community.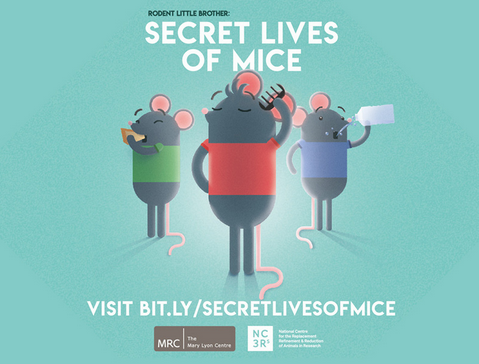 Aug. 27, 2019
CITIZEN SCIENCE PROJECT
Secret lives of mice- Citizen science project
Our colleagues at MRC Harwell have worked together with Actual Analytics in order to develop the Home Cage Analysis system (HCA), which provides provides 24/7 monitoring of rodent behaviours in a group-housed environment that is beneficial from both data and welfare perspectives. The challenge was initially proposed by the NC3Rs CRACK IT initiative and finally results to the exciting citizen science project "Rodent Little Brother: Secret Lives of Mice " . The project was launched in early july, this summer.
People contributes to help scientist to get a computer algorithm to track and annotate mouse behaviour for them, getting involved in a project that has the potential to refine experimental procedures and finally to change the way mice and other animals are studied in the laboratory.
To get informed and involved in the project, visit the Rodent Little Brother Home Page.

June 20, 2019
MOUSE GENE ANNOTATION
IMPC's strategy 2021-2030
The International Mouse Phenotyping Consortium's (IMPC) 10-year strategy presents a bold ambition for the future functional annotation of the genome and deciphering genetic variation in the context of gene function and disease. 2020 will mark the 10th anniversary of the consortium, and then IMPC presents a strategy that encompasses completion of Phase 2, and execution of Phases 3 and 4. PHENOMIN, which has come with other partners to produce this strategy, is really proud of its involvement to this huge project since its inception as a leader from mouse genetics centres across the world.
The 6 key goals of IMPC for 2021–2030 is to deliver broad-based genomic insights into the function of human genetic variation in both coding and non-coding sequences that underpins future developments in precision medicine, rare disease, clinical genetics, and healthy living. This strategy document includes a statement on the underpinning rationale for how mouse genetics and mouse models inform gene function, human disease, and clinical genetics and a clear description fo each key goals.
Complete the generation of a null mouse mutant resource for the coding genome
Design and produce a genome-wide mouse strain resource of human disease-associated coding variants
Design and generate mouse strains that model genetic variation in the non-coding genome
Phenotype mouse strains with null mutations, human-disease coding variants, and variants in the non-coding genome to provide a comprehensive catalogue of baseline information on mammalian gene function
Explore genetic context to realise the wider potential for mouse functional studies
Develop data integration, analysis, and visualisation approaches to translate mouse functional genomics studies to the human gene and disease knowledge base and vice versa
You will find the stategy document on the the new, redesigned website of the IMPC which provides a great user experience !
---
Upcoming events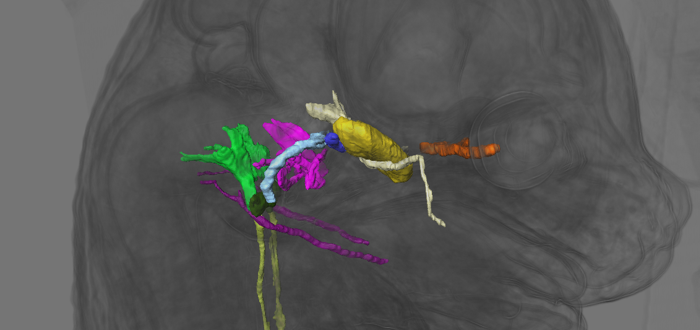 TRAINING COURSE
Mouse embryology: practical training course
March 10 - 12, 2020, Strasbourg, France
POSTPONED to Q4-2020 - Dates coming soon
Objectives
Acquire primary expertise in mouse development
Be able to design primary phenotyping experiment on mouse embryos
Learn about all the primary phenotyping analysis on mouse embryos
Be able to dissect post-implanted embryos
Be able to determine the window of lethality in utero
Be able to evaluate embryos viability at neonatal stage
Increase awareness of relevant technics to image embryos
Organisation:
From 6 to 8 attendees
Dead line registration : 2020 Jan 28th (6 weeks before starting animal breeding)
Acces to detailed program and registration
CNRS formation entreprises
PHENOMIN's contact: bedu@igbmc.fr and olivia@igbmc.fr (scientific director of the course)
More information at https://cnrsformation.cnrs.fr/stage-20234-Mouse-embryology-practical-training-course.html?mc=embryologie

TRAINING COURSE
Flow cytometry webinar
March 20 - October 1, 2020, on line
Flow cytometry is an analytical method to deeper understand the immune system, and precisely by ensuring the detection of complex panel of proteins at the surface of immunological cells for precise phenotyping. For further insight we are pleased to present this ThermoFischer-hosted webinar presented by H.Luche from PHENOMIN-CIPHE
More parameters, more informative phenotypes: Systematic phenotyping approaches - Replay is available on line.
We offer high-throughput solutions for immunity profiling and characterization of your model. This includes the advanced multiparametric flow and mass cytometry approaches onvolving a series of over 200 parameters to phenotype all the cellular components of the immune system. These parameters are combined in one single illustration (immune signature) to provide a more robust way to investigate a phenotype. For any scientific, technological or strategy guidance, please do not hesitate to contact PHENOMIN experts.
More information at http://www.phenomin.fr/en-us/contact/
MEETING
CELPHEDIA-EFOR 3Rs meeting
March 23 - 24, 2020, Paris, France
Open registration to the CELPHEDIA-EFOR 3Rs meeting  !
For its 10th edition and under the support of CELPHEDIA, the meeting changes its format and focuses its theme on the Replace, Refine and Reduce principles (3Rs), aimed at rationalizing and limiting the use of animals in scientific research. This event will be an opportunity to highlight innovations in alternative methods, ethical reflection on the use of animals for scientific purposes and their direct application in research work.
The meeting which will take place on 23-24 March in Paris
The seminar will take place over two days, divided into four thematic sessions:
Sessions on March, 23rd:
Morning: "Mouse model" session
Afternoon : "Non human primates" session
Sessions on March, 24th:
Morning: "Zebrafish and Organoids" session
Afternoon: "3Rs europeans networks, Round table : 3Rs french networks" session 
PHENOMIN will attend this meeting; looking forward to seeing you there !
More information at https://meeting-3rs.sciencesconf.org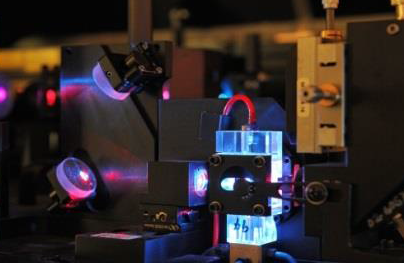 TRAINING COURSE
Advanced multiparemetric flow cytometry - Cytometry passport 2020
March 23 - 27, 2020, Marseille, France
Objectives:
To better understand the multiparametric flow cytometry approaches (Flow, Mass, Spectral)
Pre-request:
basic knowledge in conventional flow cytometry (4-6 parameters)
organisation:
Limited number of attendees: 8
The course is conducted in French
INSERM CNRS
INSERM's contact: demat-form.dr-marseille@inserm.fr
PHENOMIN's contact: herve.luche@inserm.fr
Click here to download the attachment.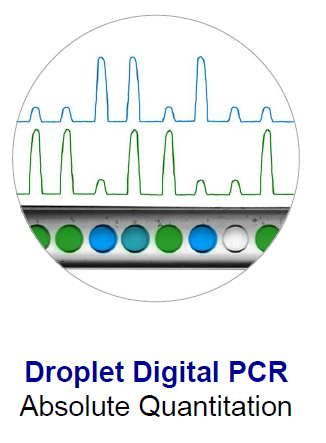 TRAINING COURSE
Digital PCR (ddPCR) training session
March 24 - 25, 2020, Strasbourg, France
The training course is currently full !
We propose you to attend some several theoretical sessions to discover ddPCR; to do so, you are invited to fill in the registration form below, based on the 1st registered will be 1st served (limited number of places)- Your involvement will be confirmed by email answer.
 
Objectives
To prepare and design your experiments using ddPCR
To understand the advantages and limitations of ddPCR
To use ddPCR technology to detect CNVs (copy number variation)
Audience: researchers and experienced technicians
The course is conducted in French
Collaboration between PHENOMIN-ICS and Bio-Rad Europe
PHENOMIN's contact:  bedu@igbmc.fr
Click here to download the attachment.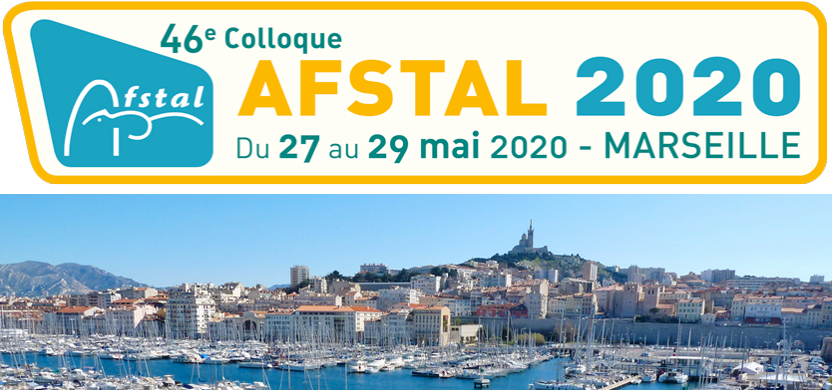 MEETING
AFSTAL 2020
May 27 - 29, 2020, Marseille, France
Attend the French congress in animal science
Les Sciences de l'Animal de Laboratoire tous les ans les scientifiques du domaine autour de thèmes scientifiques, règlementaires, éthiques et techniques. Le 46e Colloque annuel de l'association française se déroulera du 27 au 29 mai 2020 dans la ville de Marseille et dont le titre sera "Expérimenter c'est aussi anticiper". En effet, cette année L'AFSTAL traitera le thème de l'anticipation en vue de la réalisation d'un projet dans son ensemble : éthique, expérimental et scientifique et dediera la première session du colloque à la place de l'animal dans les progrès de la recherche pour répondre à une attente sociétale.
PHENOMIN sera présent à cet incontournable rendez vous français en Sciences de l'Animal de Laboratoire. venez nous rejoindre et nous rencontrer !
More information at https://www.colloque-afstal.com/2020/

TRAINING COURSE
2nd PATHBIO IMAGIN(E)G MOUSE MASTER CLASS in 3Rs
September 21 - 25, 2020, Strasbourg, France
PATHBIO IMAGIN(E)G MOUSE MASTER CLASS in 3Rs consists of one of the three intensive courses from PATHBIO consortium. The PATHBIO project brings together an ERASMUS+ Knowledge Alliance consortium from across the globe to cooperate on pooling resources and expertise in order to build the framework for a European post graduate degree in Precision pathobiology for disease models.
Objectives
Learn more about basic and expert knowledge to image mouse models of human diseases
Hear about current advances on many technical aspects from structural to functional imaging
Highlight crucial issue in your own scientific project.
Have a look to the 2019 Programme !
In 2020, the Imagin(e)g mouse master class  will take place in Strasbourg again, from the 21th to the 25th of September (from Monday morning to Friday afternoon).
The course is free to participants. SAVE THE DATE  !
Further information about course content may be found on http://www.pathbio.org/index.php or contact info@pathbio.org.
PATHBIO is an EU-funded ERASMUS Knowledge Alliance for "Precision Pathobiology for Disease Models". The program is supported by INFRAFRONTIER and IMPC.
More information at http://pathbio.org/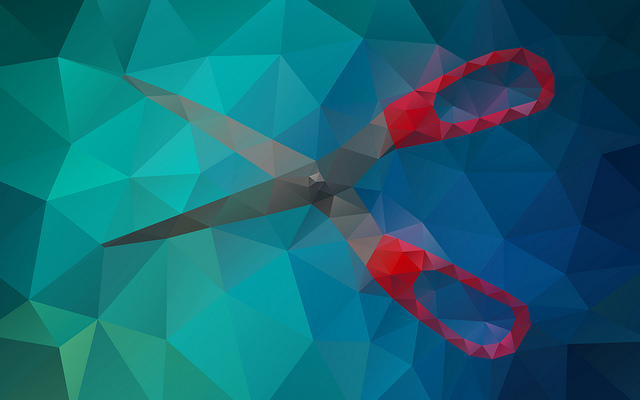 TRAINING COURSE
In vivo CRISPR-Cas9 genome editing
October 8 - 9, 2020, Strasbourg, France
This training aims to provide a general framework to get scientists started using CRISPR-Cas9 for in vivo gene editing in rodents.
Objectives
Learn more about gene editing and how it works
Hear about current advances on many technical aspects
Optimize the RNA guide design to the genotyping analysis (bioinformatics workshop)
Highlight crucial issue in your own scientific project.
Acces to program and registration 
CNRS formation entreprises
PHENOMIN's contact: bedu@igbmc.fr and birlingm@igbmc.fr (scientific director of the course)
More information at https://cnrsformation.cnrs.fr/stage-20213-In-vivo-CRISPR-Cas9-genome-editing.html?mc=CRISPR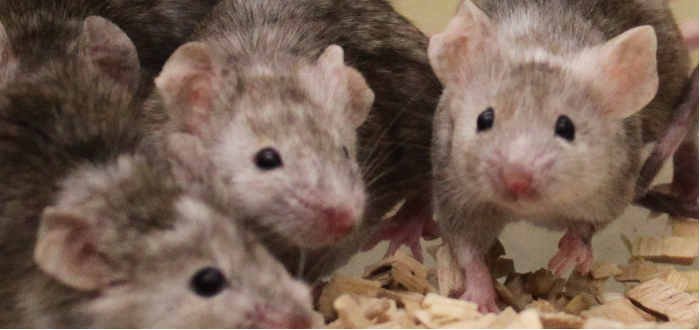 TRAINING COURSE
WEBINAR Series: Transgenic Mouse and Rat Model Creation
November 1 - January 1, 2020, on line
CRISPR-Cas9 is a rapid and cost effective technology to generate mouse and rat mutant models, however, its impact on the genome still requires careful consideration. For further insight we are pleased to present the following Charles River-hosted and Labroots-hosted webinars presented by G. Pavlovic and M-C Birling from PHENOMIN-ICS
PHENOMIN-ICS works with you from concept to model creation using homologus recombination, latest CRISPR/Cas9 and RNAi technology, and either other trangenic technics to deliver the most relevant model for your application. The effective research with rodent models depends on finding the best appropriated model for your project. How can we help you? Request a quote or email us.
More information at http://www.phenomin.fr/en-us/contact/