Latest News

May 19, 2020
ANNOUNCE
Mouse Models for Coronavirus Research
Mouse resources for COVID-19 research
The laboratory mouse is an important preclinical model for studying coronavirus biology and treatment approaches.
The MGI knowledgebase of mouse models of human disease, has collected expertly curated information on mouse models and publications related to coronavirus research. This special collection will be updated regularly.
You will find several tables which summarize information about strains and genes relevant to the study of coronavirus in mouse. This information was obtained from the Mouse Genome Informatics (MGI) knowledgebase hosted at The Jackson Laboratory and from the International Mouse Strain Resource (IMSR).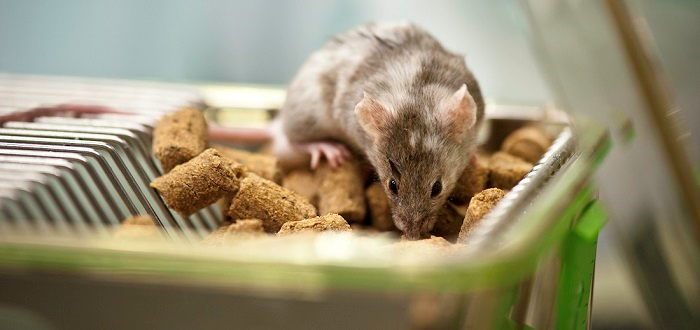 April 9, 2020
SERVICES
Ensure the safety of your valuable research materials
Thanks to the expertise of our 3 centers, which have been part of the European Infra Border/EMMA infrastructure since 1996, PHENOMIN can help you to save your precious mouse and rat models if they are not already preserved in a reference center. All the expertise acquired over nearly 25 years will be used to define the best solution to preserve your model of interest. If necessary, we can call upon the resources of other French centers belonging to CELPHEDIA Infrastructure. If you are interested, please send your requests to contact@phenomin.fr.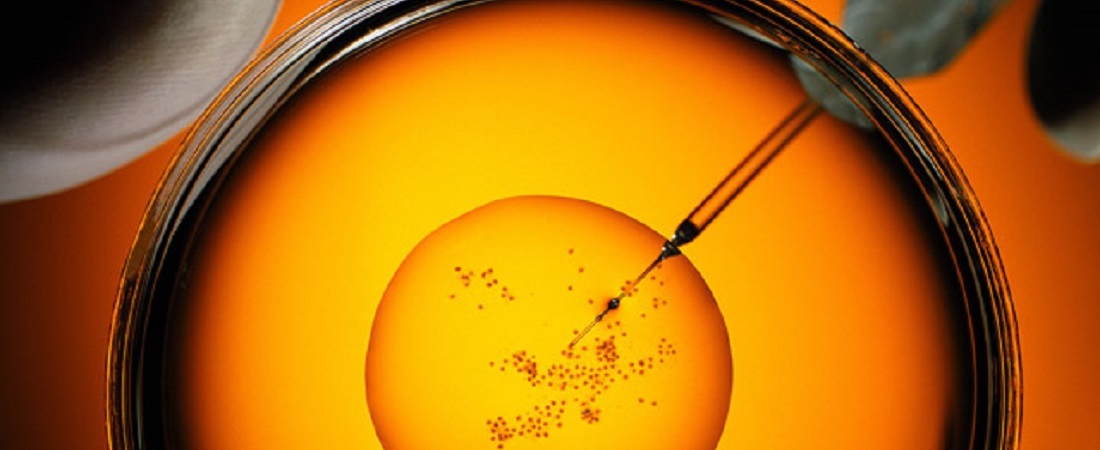 March 30, 2020
ANNOUNCE
COVID-19 Resources and Measures
INFRAFRONTIER and COVID-19 Research
The coronavirus (COVID-19) pandemic is not only a serious threat to global public health, it also deeply affects the social and economic life worldwide. INFRAFRONTIER, the European Research Infrastructure for the generation, phenotyping, archiving and distribution of model mammalian genomes, is fully committed to support researchers around the globe to develop a vaccine against SARS-CoV-2 and to find treatments for COVID-19.

Emergency Archiving During COVID-19 Crisis
Due to the current coronavirus (COVID-19) situation, there is a need to archive various valuable mouse models. Traffic restrictions and other severe measures to slow the spread of the pandemic are in force, but some EMMA nodes are still active and may archive valuable strains.
Please directly contact your closest EMMA node from the list below for archiving possibilities. In contrast to the standard EMMA archiving service, which includes evaluation by an external scientific committee and is free of charge for depositors, the emergency service may come with service charges. Details will be provided by the EMMA nodes.
As the situation in the different countries is changing constantly, we can not give any guarantees. Whether mice can be imported also strongly depends on whether carrier companies are still servicing the respective route from the depositor institute to the EMMA node.

Further details on https://www.infrafrontier.eu/knowledgebase/therapeutic-area/covid-19-resources-and-measures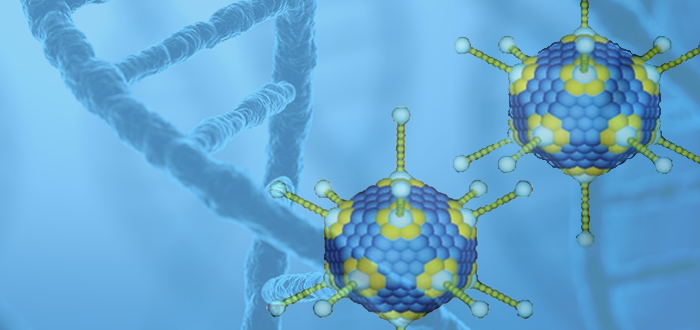 March 19, 2020
COVID-19 ANNOUNCE
Covid-19 pandemic evolution and business continuity plan
Dear colleagues, Dear users,
facing the Covid-19 pandemic evolution, we have put in place a business continuity plan (BCP), following a diagnosis that was conducted on March 16th with unit directors and regional delegates.
Briefly, we must reduce our working load, adapt our working methods, and stop of all non-essential research activities. Many of our scientific collaborators work remotely to take care of themselves and their loved ones. We must acknowledge our volunteers who continue to take care of the precious mouse and rat models that we are hosting.
In this exceptional situation, the quality of service is not sufficient for the successful completion of our ongoing projects. This force majeure case obliges us to interrupt all ongoing projects and offer you to postpone them as best as possible. Established KO/KI mouse lines will be kept and delivered when we can start again the operation. We remind you that any model made in our centre has been cryopreserved and would be made available again if needed. We are aware of the consequences on your activities and we call on everyone to show solidarity and compassion to overcome this health crisis.
Our team, project managers and scientific leaders are available to exchange by email if necessary. For further inquiries, please send an email to contact@phenomin.fr.
We would like to let you know that the entire PHENOMIN team is mobilized and we will continue to inform you if the situation changes.
We hope you remain safe, and it is important above all to take good care of yourself and your loved ones by strictly adhering to the instructions issued by the health authorities.
Sincerely,
Cécile Frémond, Bernard Malissen and Yann Hérault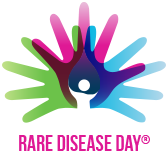 Feb. 27, 2020
EVENT
Rare disease day - French event in Strasbourg !
Every year, thousands of events are organised around the world during the month of February to mark the occasion of Rare Disease Day. Patient organisations, healthcare professionals, researchers, policymakers and other members of the rare disease community organise Rare Disease Day events.
This year, in Strasbourg, the Rare Disease Foundation is hosting a regional scientific conference "Research in Rare Diseases" on 28 February 2020 at the Faculty of Dentistry of Strasbourg. The aim is to promote meetings and experience sharing between the research actors of the East part of the France, for some whom the scientific project has succesfully been selected as laureats by the Rare Disease Foundation.
PHENOMIN, as a partner of the Rare Disease Foundation highly supports the biomedical research in rare disease. Basically, the successful applicants obtain a facilitated access to experimented platforms to support them in rare disease research. Our infrastructure and its 12 technical platforms has launched 3 calls for projects to support laureats in the generation and phenotyping of animal models. Therefore, we are please to welcome you to join us during this event. PHENOMIN-ICS will present recent data from mouse models that have been generated to understand rare diseases. It will be a pleasure to share with you.
You are welcome to join and meet us !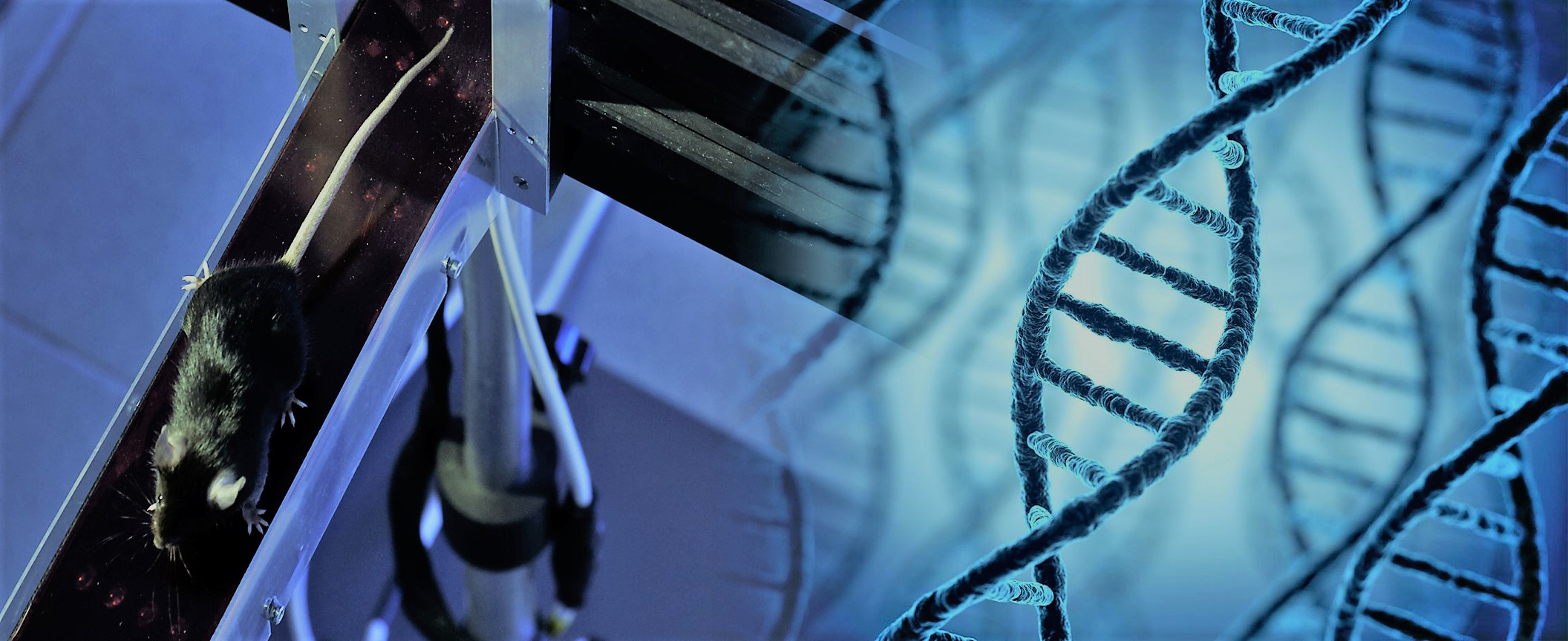 Feb. 17, 2020
WHITE PAPER
The Deep Genome Project to transform and accelerate the biomedical sciences
A large broad of leading experts are working to catalogue all the genes in the mammalian genome to improve our understanding of disease and enable the discovery of the next generation of therapies. By the recent white paper publication, The Deep genome Project, these experts are now working together to outline how mouse genetics holds a vital role in disease research and precision medicine.  
Professor Steve Brown, Chair of the IMPC Steering Committee, and Professor Kent Lloyd, University of California at Davis, both senior authors on the paper, said: "This call for a deep genome project echoes many of the strategic aims of the International Mouse Phenotyping Consortium (IMPC). The IMPC is already shining a powerful light on the function of the dark genome and its role in disease. We urgently build on this programme and undertake an even deeper and more extensive analysis of the mouse genome."
Read how the project could transform and accelerate the biomedical sciences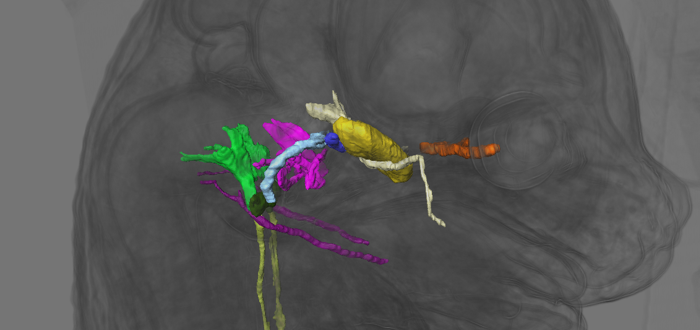 Jan. 21, 2020
INVITATION TO ATTEND
Practical Embryology training course- 7 days left to register !
Mouse embryology: practical training course
This 3-days course combines lectures and practical sessions to acquire primary expertise in mouse development. It focuses on mouse
Course: model & primary analysis of embryo AND insights on relevant technics to image embryos.
Workshop: dissection of post implant embryos, histology, whole mount Lac Z staining and confocal imaging of whole embryos.
Detailed program and registration process
Registration before January 28, 2020
Jan. 14, 2020
INVITATION TO ATTEND
2 days left to attend the next French technical Symposium on CRISPR-Cas9
Welcome to the 5th symposium 360° organised by Ozyme: Genome Editing CRISPR: Outils & perspectives
9 speakers will present their work and results thanks to their knowledge and expertise of the CRISPR technology. The symposium is conducted in French. Registration is free of charge but mandatory
Marie-Christine Birling, PHENOMIN-ICS, have been invited and will present "Edition du génome CRISPR/Cas9 chez la souris et le rat: l'expérience PHENOMIN-ICS". Don't hesitate to join us and take advantage of the constructive exchanges around CRISPR technology applications. With pleasure to meet you there !
Registration before Thursday, January 16, 2020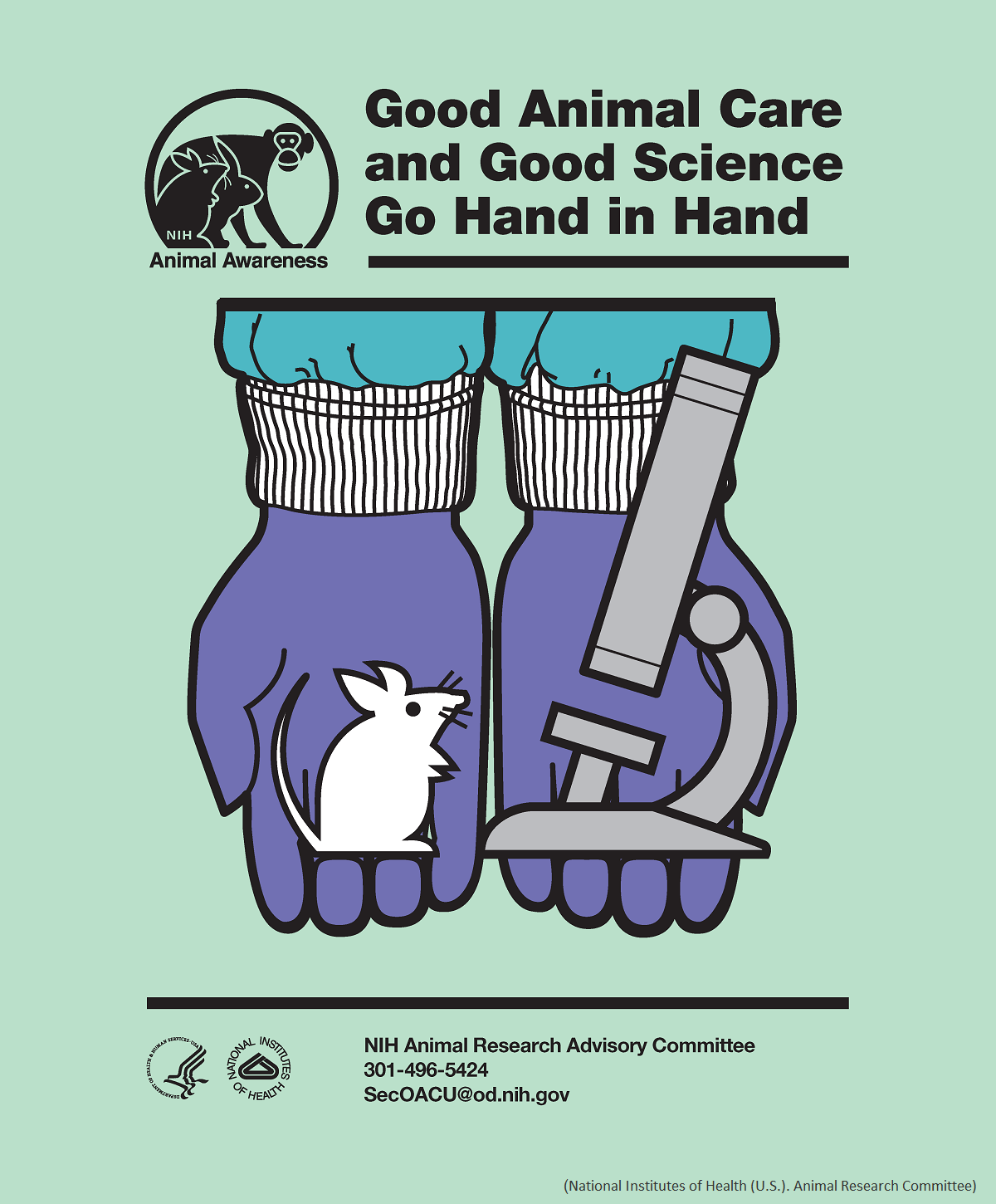 Jan. 7, 2020
ANNOUNCE
Continuous education program in animal research
There are two next opportunities to fill your mandatory continuous education program in animal research over the first quarter 2020:
European Animal Research Association presents Improving Openness in Animal Research in France - Tuesday, 28 January 2020 at Institute Of Science Cognitives, Lyon, France.
The French networks EFOR and the French research infrastructure CELPHEDIA presents the CELPHEDIA-EFOR 3Rs meeting, 23-24 March 2020, at FIAP jean Monnet, Paris, France
Have a nice training !

Dec. 12, 2019
ANNOUNCE
PHENOMIN has become an institutional member of the ARRIGE association
PHENOMIN has become an institutional member of the ARRIGE association. ARRIGE, an international Association for Responsible Research and Innovation in Genome Editing was created in March 2018. Its main mission: to build a common global ethical and societal reflection around genome editing technologies. Presentation's flyer
"..The technological "revolution" of genome editing techniques, i.e. techniques that allow for specific addition, removal, or modification of DNA sequences, such as CRISPR-Cas9, and its recent developments including functional modulation of gene expression and RNA targeting, has led to a profusion of scientific literature and to the continuing emergence of new applications with a huge potential impact on humans, animals and the environment as well as high economic stakes. The use of genome editing technology must therefore be considered in the light of the regulation that currently exists and oversees it, especially since performing genome editing with the new tools is now much easier, cheaper and faster and thus within the reach of wider number of individuals…"
ARRIGE wishes to provide a complete framework of reflections and proposals for all stakeholders (academics, researchers, clinicians, public institutions, private companies, patient organizations and other NGOs, regulators, citizens, communication media, governmental agencies and decision makers) in order to allow the development of these technologies, which have become essential in a safe and socially acceptable environment. A first meeting, in March 2018, has already launched this initiative in order to build the first common ways to address the ethical and societal issues raised by the rapid introduction of genome editing technologies.
The objectives of this association are to:
Promote global governance of genome publishing by providing a comprehensive framework for all stakeholders
Advance scientific, ethical, social, legal and political reflection in the field of genome publishing
Foster the development of genome editing technologies in a safe and ethical framework for individuals and our societies
Ensure the dissemination of reliable information on genome editing technologies to experts (all fields combined), policy makers and citizens worldwide.
Have look to the Statement from ARRIGE Steering Committee on the possible first gene-edited babies (Dec 3, 2018)
---
Upcoming events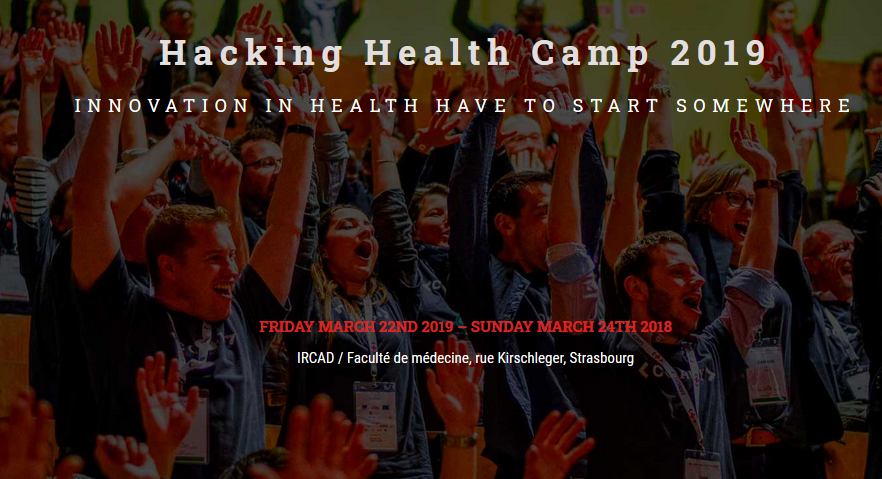 SPECIAL EVENT
Hacking Health Camp 2020
May 29 - 31, 2020, Strasbourg, France
Hacking Health Camp is an international event dedicated to breaking down the barriers of innovation in healthcare. it takes place  from Friday, May 29th 2020 to Sunday, May 31st 2020, at IRCAD / Faculté de médecine, rue Kirschleger, Strasbourg, France.
It includes the largest european hackathon on healthcare. Inspiring conferences on healthcare future, training workshops on new health technologies, legal aspects, design … and a weekend-long hackathon to build prototypes. An event open to all who want to contribute to health innovation in health.
MC Birling (PHENOMIN-ICS) will be part on the inspiring conference for the future of health, invited to talk about CRISPR technology : "La révolution CRISPR/CAS9 – les hackers du génome"
It's an event for anyone interested in health innovation as it rallies health and tech professionals around their common interest, helping them discover amazing possibilities for tomorrow's health. An event open to all who want to contribute to health innovation in health. Attendees and speakers coming from everywhere in the world. Main language is english and all talks are with live translations.
Be part with us, and join us to learn more about the genome editing hackers !
More information at http://hackinghealth.camp/#schedule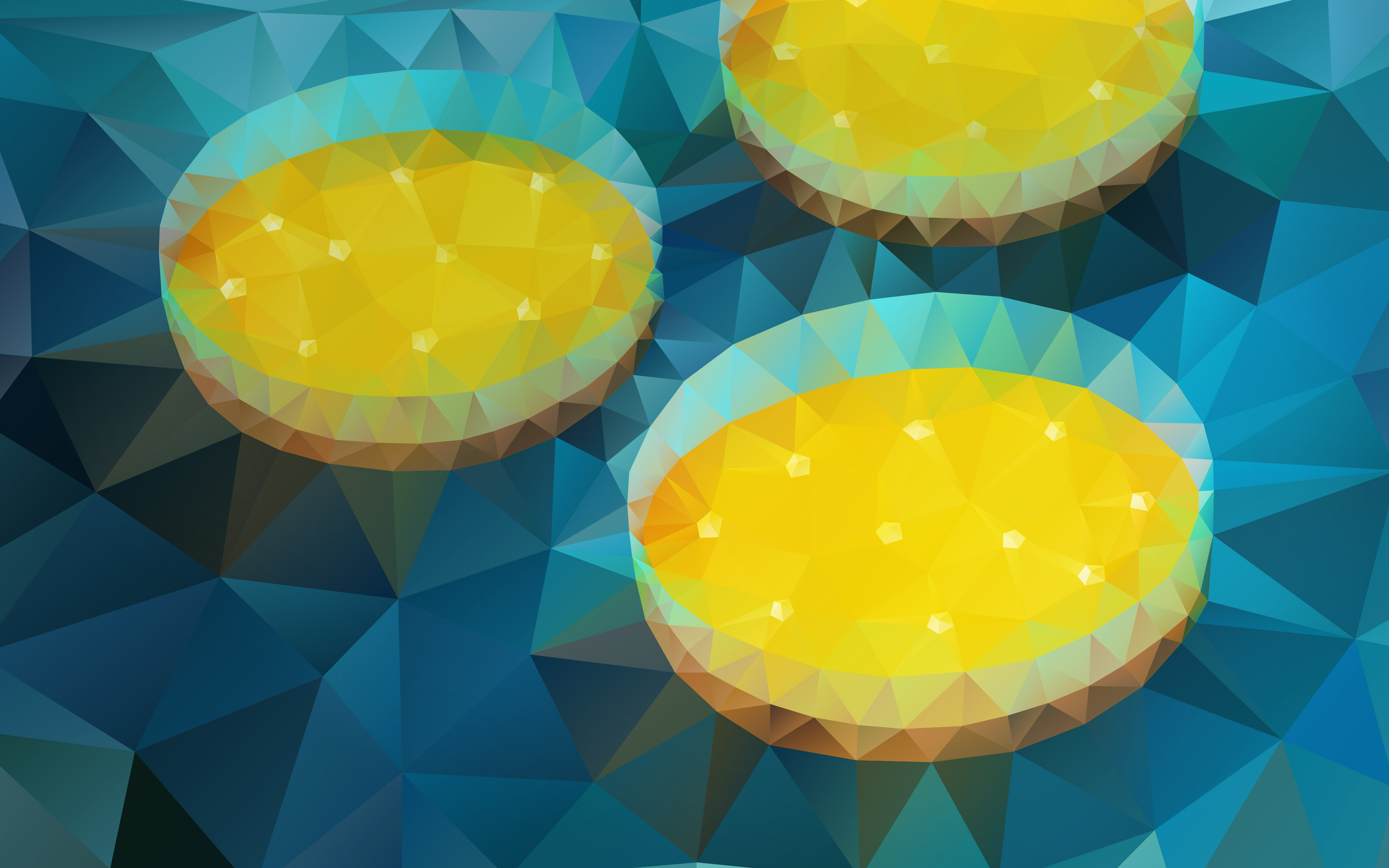 TRAINING COURSE
Cell culture contamination (Postponed - March 2021)
June 9 - 20, 2020, Strasbourg, France
POSTPONED TRAINING - the next date : March 16th 2021
Objectives:
Become aware of the importance of traceability and quality control in cell culture
Understanding the issue of cell culture contamination
Become aware of the diversity of mycoplasma detection methods and be able to choose the techniques adapted to each case
Know how to prevent contamination and what attitudes to adopt in the event of proven contamination
The course is conducted in French- Acces to program and registration 
CNRS formation entreprises
PHENOMIN's contact: bedu@igbmc.fr and wattenho@igbmc.fr (scientific director of the course)
More information at https://cnrsformation.cnrs.fr/stage-20204-Les-contaminations-dans-les-cultures-cellulaires.html?mc=cellulaire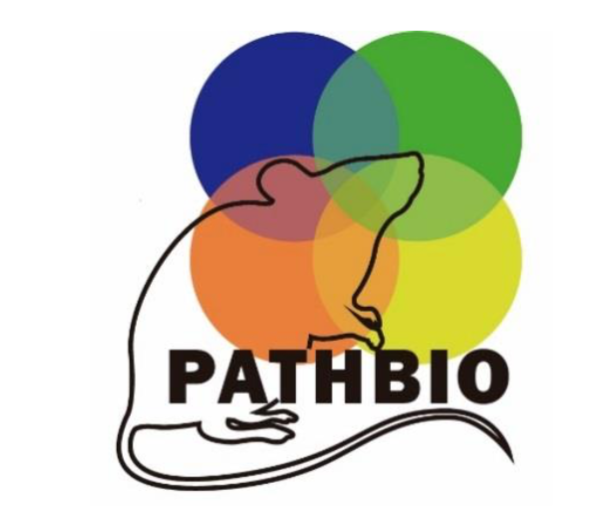 TRAINING COURSE
2nd PATHBIO MOUSE IMAGING MASTER CLASS
September 21 - 29, 2020, Online
PATHBIO MOUSE IMAGING MASTER CLASS consists of one of the three intensive courses from PATHBIO consortium. The PATHBIO project brings together an ERASMUS+ Knowledge Alliance consortium from across the globe to cooperate on pooling resources and expertise in order to build the framework for a European post graduate degree in Precision pathobiology for disease models.The Mouse Imaging Master Class is open from the 21st to the 29th of September
Therorical sessions
Animal research session: answer your scientific questions specifically focusing on the 3'R criteria (Refinement, Replacement and Reduction), ethics and animal welfare
Image Analysis (quantitative analysis, visualisation, 3D analysis,..)
X-rays and µCT imaging and MRI
Echography Heart / other tissue, Opto-acoustic imaging
Nuclear Imaging Spect-CT/PET and Bioluminescence
Specialized / new imaging, Optical imaging, Embryo (HREM /OPT)
Workshops:
Three half-day sessions for workshops: Image analysis, demonstration of Echography, and tomography workshop on CT ,OPT, and HREM
The course is free to participants : Registration is open
Open to around 30 attendees
Application deadline:  2020, August 20th
Final reply about your selection: 2020, September 3rd
The PATHBIO team wishes you all well and safe at this very difficult time.
Contact: imaging-pathbio@sciencesconf.org 
More information at https://imaging-pathbio.sciencesconf.org
Click here to download the attachment.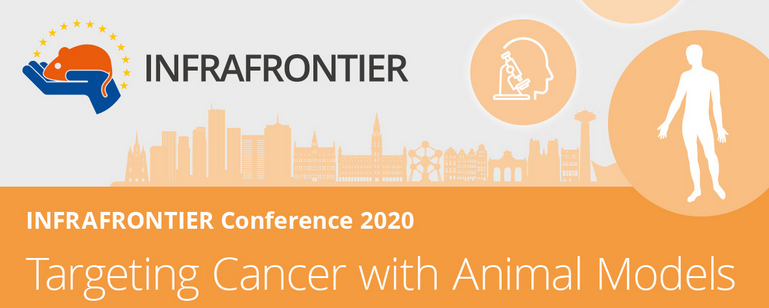 MEETING
INFRAFRONTIER Conference 'Targeting Cancer with Animal Models'
October 7 - 9, 2020, Brussels, Belgium
Next to cardiovascular diseases in the EU, cancer is the leading cause of death and one of the major contributors to premature deaths. In 2016, one quarter (26.0%, 13 million people) of the total number of deaths in Europe were caused by cancer.
The EC has taken a strong stand in the fight against cancer with the inception of its Europe Beating Cancer Plan and the Cancer Mission area for Horizon Europe framework beginning in 2021.
Mouse models are used in cancer research to explore the causality between cancer genes and carcinogenesis, and as models to develop and test novel therapies. Mouse models have become ideal models for precise individualized cancer therapy thanks to the advancements in CRISPR/Cas9-mediated genome editing, patient xenograft implantation and microbiota studies. 
The INFRAFRONTIER Conference 2020 'Targeting Cancer with Animal Models' aims to showcase such innovative animal models used in cancer research and also introduce the Cancer Mission Board to the cancer research community. 
The main objectives of this conference will be to:
Present latest research on innovative cancer models
Showcase INFRAFRONTIER services for cancer research
Align the scientific strategy on cancer mouse models with the Horizon Europe Cancer Mission
More information at https://www.infrafrontier.eu/infrafrontier-research-infrastructure/public-relations/infrafronter-conference-2020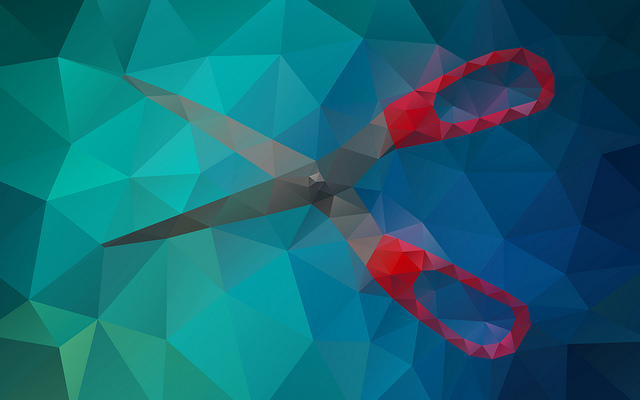 TRAINING COURSE
In vivo CRISPR-Cas9 genome editing
October 8 - 9, 2020, Strasbourg, France
This training aims to provide a general framework to get scientists started using CRISPR-Cas9 for in vivo gene editing in rodents.
Objectives
Learn more about gene editing and how it works
Hear about current advances on many technical aspects
Optimize the RNA guide design to the genotyping analysis (bioinformatics workshop)
Highlight crucial issue in your own scientific project.
Acces to program and registration 
CNRS formation entreprises
PHENOMIN's contact: bedu@igbmc.fr and birlingm@igbmc.fr (scientific director of the course)
More information at https://cnrsformation.cnrs.fr/stage-20213-In-vivo-CRISPR-Cas9-genome-editing.html?mc=CRISPR
CONGRESS
16th Transgenic Technology Meeting TT2020
October 25 - 28, 2020, Rehovot, Israel.
The Weizmann Institute of Science is proud to announce the 16th Transgenic Technology Meeting TT2020 in Israel
A diverse program will reflect recent innovations in gene editing technology and the applications of CRISPR for generating animal models. Includes lecture sessions and panel discussions covering developmental, technical, clinical and ethical aspects of animal genome engineering, as well as a workshop on Neuro-Behavioral Phenotyping.
We are proud to welcome an array of world class scientists who will be speaking at the meeting.
Topics
Animal Models; From Patient-to Bench-to Clinic
Large Animal Transgenesis +Non-Human Primates
Non-Mammalian Transgenics
Emerging Technologies
Ethics of Gene Editing in Animals
Epigenetics
iPS, Trophoblast and Germ Cells
Running a Transgenic Unit
3Rs
ISTT Prize Presentation and Prize Lecture- ALEXANDRA JOYNER
Young Investigator Award
ORBIS PICTUS Lecture
3RS Award
Due to uncertainties regarding travel and meeting attendance as a result of the coronavirus situation, opening of registration for TT2020 has been postponed. We will keep you informed via the TT2020 site.
More information at http://www.weizmann.ac.il/conferences/TT2020/venue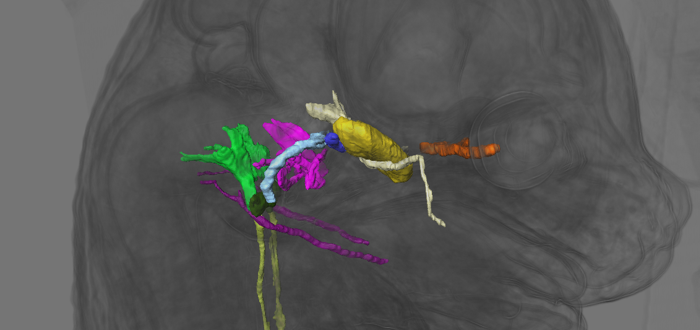 TRAINING COURSE
Mouse embryology: practical training course
November 24 - 26, 2020, Strasbourg, France
Objectives
Acquire primary expertise in mouse development
Be able to design primary phenotyping experiment on mouse embryos
Learn about all the primary phenotyping analysis on mouse embryos
Be able to dissect post-implanted embryos
Be able to determine the window of lethality in utero
Be able to evaluate embryos viability at neonatal stage
Increase awareness of relevant technics to image embryos
Organisation:
From 6 to 8 attendees
Dead line registration : 2020 October 5th 

!

(6 weeks before starting animal breeding)
Acces to detailed program and registration
CNRS formation entreprises
PHENOMIN's contact: bedu@igbmc.fr and olivia@igbmc.fr (scientific director of the course)
More information at https://cnrsformation.cnrs.fr/stage-20373-Embryologie-de-la-souris--formation-theorique-et-pratique-.html?mc=embryology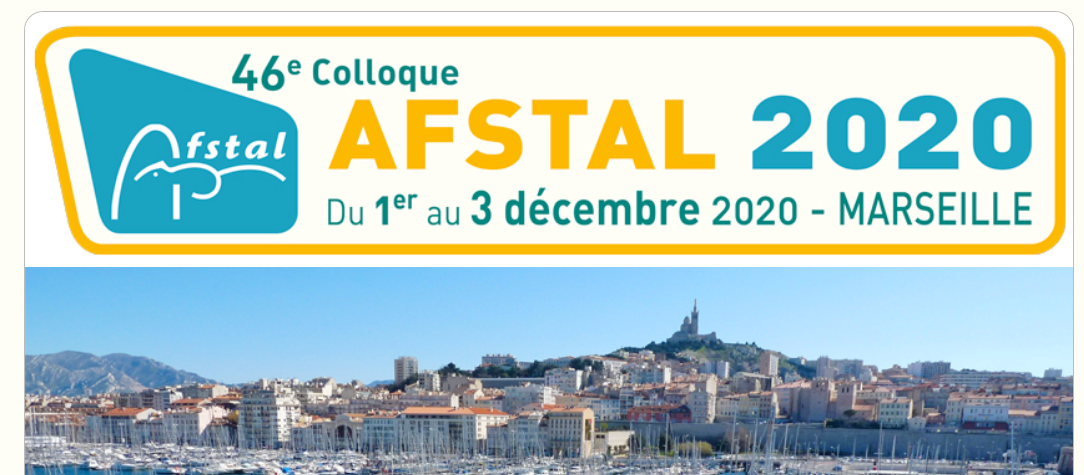 MEETING
AFSTAL 2020
December 1 - 3, 2020, Marseille, France
Attend the French congress in animal science
Les Sciences de l'Animal de Laboratoire tous les ans les scientifiques du domaine autour de thèmes scientifiques, règlementaires, éthiques et techniques. Le 46e Colloque annuel de l'association française se déroulera du 01 au 03 décembre 2020 dans la ville de Marseille et dont le titre sera "Expérimenter c'est aussi anticiper". En effet, cette année L'AFSTAL traitera le thème de l'anticipation en vue de la réalisation d'un projet dans son ensemble : éthique, expérimental et scientifique et dediera la première session du colloque à la place de l'animal dans les progrès de la recherche pour répondre à une attente sociétale.
PHENOMIN sera présent à cet incontournable rendez vous français en Sciences de l'Animal de Laboratoire. venez nous rejoindre et nous rencontrer !
More information at https://www.colloque-afstal.com/2020/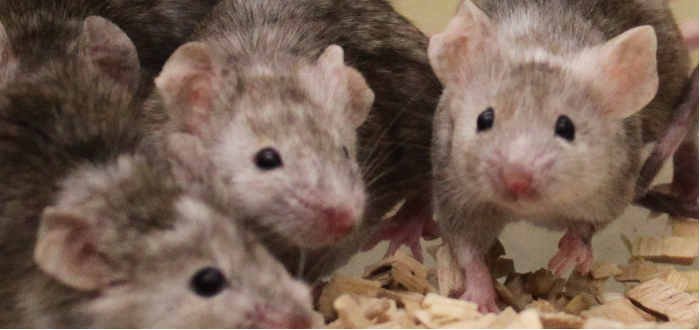 TRAINING COURSE
WEBINAR Series: Transgenic Mouse and Rat Model Creation
December 1 - January 1, 2020, on line
CRISPR-Cas9 is a rapid and cost effective technology to generate mouse and rat mutant models, however, its impact on the genome still requires careful consideration. For further insight we are pleased to present the following Charles River-hosted and Labroots-hosted webinars presented by G. Pavlovic and M-C Birling from PHENOMIN-ICS
PHENOMIN-ICS works with you from concept to model creation using homologus recombination, latest CRISPR/Cas9 and RNAi technology, and either other trangenic technics to deliver the most relevant model for your application. The effective research with rodent models depends on finding the best appropriated model for your project. How can we help you? Request a quote or email us.
More information at http://www.phenomin.fr/en-us/contact/