Latest News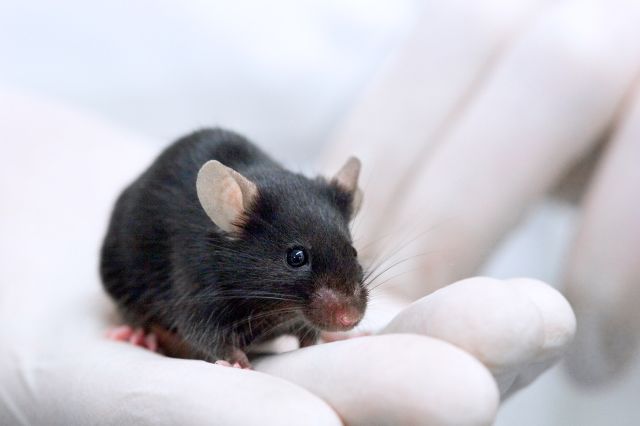 Oct. 7, 2020
ONLINE WEBINAR
Mouse Study Reproducibility: the Impact of Genetic Background and Genotyping
In collaboration with our partner Charles River, Sylvie Jacquot (PHENOMIN-ICS) will present the impact of Genotyping in the mouse study reproducibility throught online webinar scheduled next week, on Thursday, October 15, 2020, 10:00 AM - 11:00 AM EDT (4:00 PM - 5:00 PM CEST)
Many researchers would agree that the extreme complexity of biological systems we study are a key factor impacting research reproducibility. For studies employing transgenic rodent lines, a lack of understanding of genetic backgrounds, as well as genetic drift, genetic contamination, and genotyping inconsistencies, all contribute to the issue of reproducibility in mouse studies.
Join us as we cover the following topics in this presentation:
Key factors impacting genetic background and characterization
Common inconsistencies/errors in genotyping and employing the latest tools/technology
Best practices for establishing rapid and reliable testing protocols

Sept. 10, 2020
INVITATION
Targeting Cancer with Animal Models - Move online !
 Mark your calendar for our upcoming annual INFRAFRONTIER 2020 Conference, which will focus on Targeting Cancer with Animal Models.
Please note: Due to the COVID-19 pandemic, the conference has been rescheduled to 07 - 08 October and moved online completely. 
Registration Deadline: 2. October! 
Registration: https://www.infrafrontier.eu/meeting-tool/xhtml/infraFrontierEvents.jsf
Event Page:  https://www.infrafrontier.eu/infrafrontier-research-infrastructure/public-relations/infrafrontier-conference-2020

Aug. 25, 2020
OPEN CALL
14th PHENOMIN call : extended submission deadline !
The 14th PHENOMIN call related to creation and phenotyping of mouse rodent line is open. The dead line submission is extended to September 30th.
July 16, 2020
ANIMAL MODELS
Animal models in biomedicine
The latest letter from the French academy of science has been published in May 2020 and deals with animal models in research. True to its mission, and with the help of renowned researchers, it didactically conveys known scientific information to answer how scientists have long sought to simplify the study of complex organisms, how to assess the relevance of these models and what ethical framework accompanies the use of laboratory animals when necessary.
From cell cultures, organoids, to rodents, or aquatic vertebrates, or even non-human primates, this letter offers a real overview of the models currently in use and raises the question of their future to meet the challenges of scientific research.
Have a look the complete letter !

July 6, 2020
PHENOMIN CALL
Launch of the 14th PHENOMIN call for proposals !
New PHENOMIN's Call is open !
We are glad to announce the 14th PHENOMIN call for proposals for innovative mouse and rat model generation and/or phenotyping.
**Extended submission deadline : 30th September 2020**
PHENOMIN is able to support scientists to create and phenotype new models to study:
human pathologies or rare diseases
cancer research and oncology
new genomic variants in the non-coding and coding genome
immunity and infection
ageing
microbiota
embryonic development
Since 2011, PHENOMIN has generated 265 models for the International Mouse Phenotyping Consortium (knock-out mice to decipher the coding genome) and more than 900 models for the French and International scientific community.
After this summer, in total up to 25 news models will be selected !
The short and simple submission process and conditions of eligibility can be accessed here.
We are looking forward your submission during this summer ! And do not hesitate to disseminate to whom could be interested by.
Sincerely,
PHENOMIN's teams (Cécile Frémond, Bernard Malissen and Yann Hérault)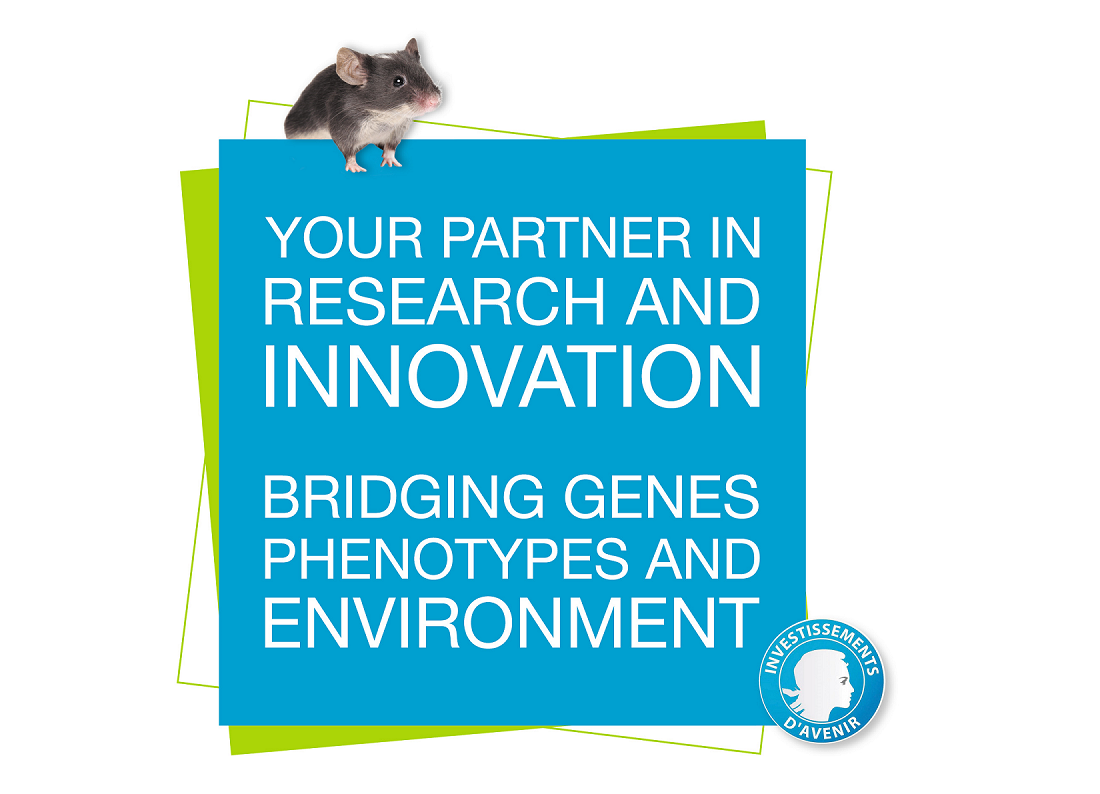 June 23, 2020
ANNOUNCE
Always by your side !
Dear users,
Thanks to the professionalism of our teams and their commitment, PHENOMIN was able to maintain a large panel of mouse lines for your research.The reopening of our activities is now done and you can access again all our services and resources, from the rodent line generation to their phenotyping.
We are looking forward to hear about your projects and requests,
Always by your side,
The PHENOMIN teams!

May 19, 2020
ANNOUNCE
Mouse Models for Coronavirus Research
Mouse resources for COVID-19 research
The laboratory mouse is an important preclinical model for studying coronavirus biology and treatment approaches.
The MGI knowledgebase of mouse models of human disease, has collected expertly curated information on mouse models and publications related to coronavirus research. This special collection will be updated regularly.
You will find several tables which summarize information about strains and genes relevant to the study of coronavirus in mouse. This information was obtained from the Mouse Genome Informatics (MGI) knowledgebase hosted at The Jackson Laboratory and from the International Mouse Strain Resource (IMSR).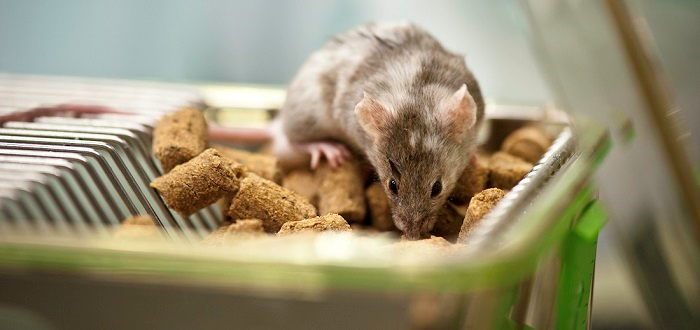 April 9, 2020
SERVICES
Ensure the safety of your valuable research materials
Thanks to the expertise of our 3 centers, which have been part of the European Infra Border/EMMA infrastructure since 1996, PHENOMIN can help you to save your precious mouse and rat models if they are not already preserved in a reference center. All the expertise acquired over nearly 25 years will be used to define the best solution to preserve your model of interest. If necessary, we can call upon the resources of other French centers belonging to CELPHEDIA Infrastructure. If you are interested, please send your requests to contact@phenomin.fr.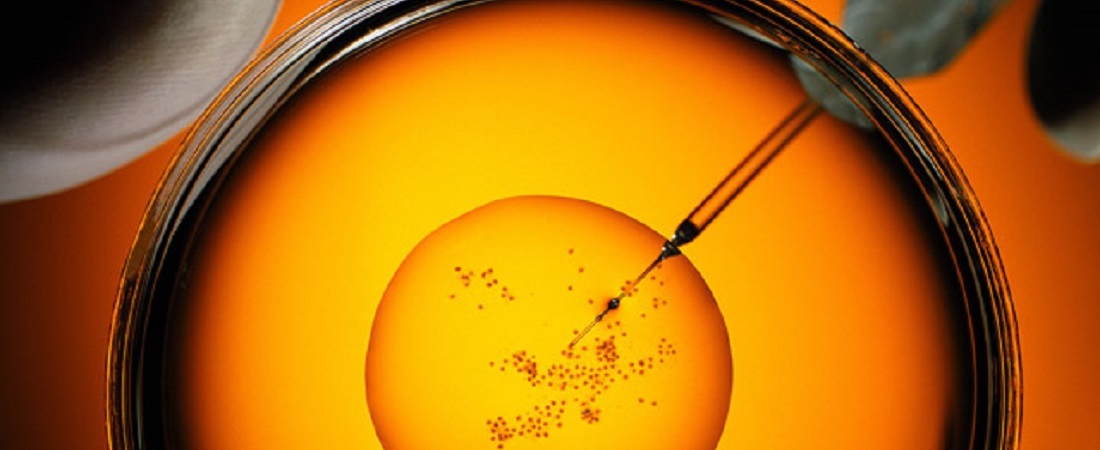 March 30, 2020
ANNOUNCE
COVID-19 Resources and Measures
INFRAFRONTIER and COVID-19 Research
The coronavirus (COVID-19) pandemic is not only a serious threat to global public health, it also deeply affects the social and economic life worldwide. INFRAFRONTIER, the European Research Infrastructure for the generation, phenotyping, archiving and distribution of model mammalian genomes, is fully committed to support researchers around the globe to develop a vaccine against SARS-CoV-2 and to find treatments for COVID-19.

Emergency Archiving During COVID-19 Crisis
Due to the current coronavirus (COVID-19) situation, there is a need to archive various valuable mouse models. Traffic restrictions and other severe measures to slow the spread of the pandemic are in force, but some EMMA nodes are still active and may archive valuable strains.
Please directly contact your closest EMMA node from the list below for archiving possibilities. In contrast to the standard EMMA archiving service, which includes evaluation by an external scientific committee and is free of charge for depositors, the emergency service may come with service charges. Details will be provided by the EMMA nodes.
As the situation in the different countries is changing constantly, we can not give any guarantees. Whether mice can be imported also strongly depends on whether carrier companies are still servicing the respective route from the depositor institute to the EMMA node.

Further details on https://www.infrafrontier.eu/knowledgebase/therapeutic-area/covid-19-resources-and-measures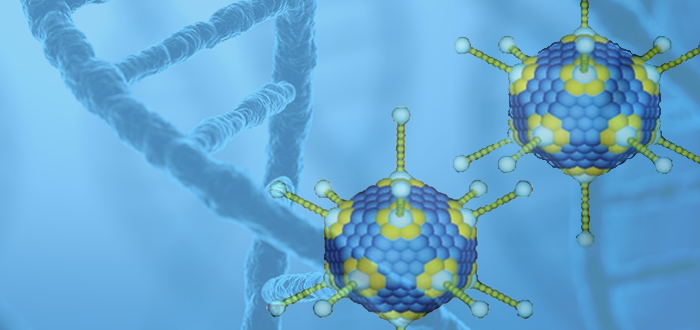 March 19, 2020
COVID-19 ANNOUNCE
Covid-19 pandemic evolution and business continuity plan
Dear colleagues, Dear users,
facing the Covid-19 pandemic evolution, we have put in place a business continuity plan (BCP), following a diagnosis that was conducted on March 16th with unit directors and regional delegates.
Briefly, we must reduce our working load, adapt our working methods, and stop of all non-essential research activities. Many of our scientific collaborators work remotely to take care of themselves and their loved ones. We must acknowledge our volunteers who continue to take care of the precious mouse and rat models that we are hosting.
In this exceptional situation, the quality of service is not sufficient for the successful completion of our ongoing projects. This force majeure case obliges us to interrupt all ongoing projects and offer you to postpone them as best as possible. Established KO/KI mouse lines will be kept and delivered when we can start again the operation. We remind you that any model made in our centre has been cryopreserved and would be made available again if needed. We are aware of the consequences on your activities and we call on everyone to show solidarity and compassion to overcome this health crisis.
Our team, project managers and scientific leaders are available to exchange by email if necessary. For further inquiries, please send an email to contact@phenomin.fr.
We would like to let you know that the entire PHENOMIN team is mobilized and we will continue to inform you if the situation changes.
We hope you remain safe, and it is important above all to take good care of yourself and your loved ones by strictly adhering to the instructions issued by the health authorities.
Sincerely,
Cécile Frémond, Bernard Malissen and Yann Hérault
---
Upcoming events
CONGRESS
16th Transgenic Technology Meeting TT2020
October 25 - 28, 2020, Rehovot, Israel.
The Weizmann Institute of Science is proud to announce the 16th Transgenic Technology Meeting TT2020 in Israel
A diverse program will reflect recent innovations in gene editing technology and the applications of CRISPR for generating animal models. Includes lecture sessions and panel discussions covering developmental, technical, clinical and ethical aspects of animal genome engineering, as well as a workshop on Neuro-Behavioral Phenotyping.
We are proud to welcome an array of world class scientists who will be speaking at the meeting.
Topics
Animal Models; From Patient-to Bench-to Clinic
Large Animal Transgenesis +Non-Human Primates
Non-Mammalian Transgenics
Emerging Technologies
Ethics of Gene Editing in Animals
Epigenetics
iPS, Trophoblast and Germ Cells
Running a Transgenic Unit
3Rs
ISTT Prize Presentation and Prize Lecture- ALEXANDRA JOYNER
Young Investigator Award
ORBIS PICTUS Lecture
3RS Award
Due to uncertainties regarding travel and meeting attendance as a result of the coronavirus situation, opening of registration for TT2020 has been postponed. We will keep you informed via the TT2020 site.
More information at http://www.weizmann.ac.il/conferences/TT2020/venue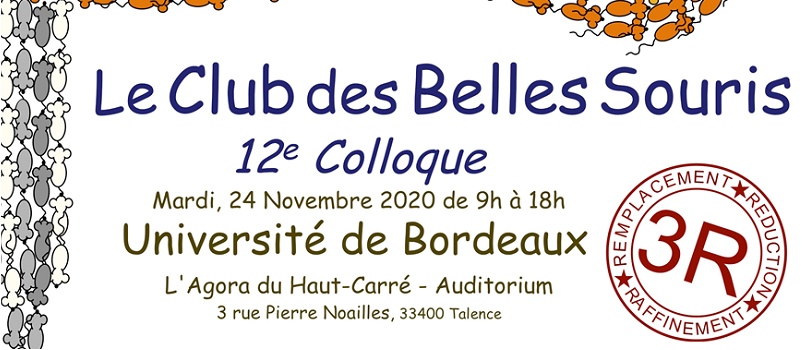 MEETING
12ieme Colloque du Club des Belles Souris
November 24, 2020, Bordeaux, France
Le colloque a pour but principal de faciliter les échanges, de promouvoir les contacts et d'aider à la dissémination des connaissances et des compétences sur la génétique de la souris. Il s'adresse à l'ensemble des personnels s'intéressant aux modèles murins : chercheurs, post-doctorants, étudiants, personnels associés aux plateformes de transgenèse ou d'imagerie et les personnels zootechniques.
Le prochain colloque du Club des Belles Souris aura lieu le Mardi 24 Novembre à Bordeaux.
Le nombre de participants au colloque sera limité à 140 personnes.
L'inscription est gratuite, mais obligatoire.
More information at http://stemcells.free.fr/?page_id=1175
Click here to download the attachment.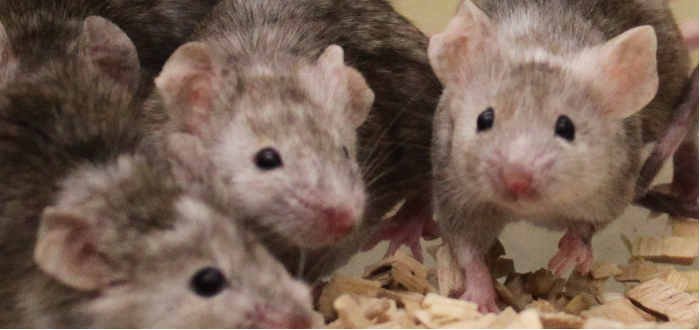 TRAINING COURSE
WEBINAR Series: Transgenic Mouse and Rat Model Creation
December 1 - January 1, 2020, on line
CRISPR-Cas9 is a rapid and cost effective technology to generate mouse and rat mutant models, however, its impact on the genome still requires careful consideration. For further insight we are pleased to present the following Charles River-hosted and Labroots-hosted webinars presented by G. Pavlovic and M-C Birling from PHENOMIN-ICS
PHENOMIN-ICS works with you from concept to model creation using homologus recombination, latest CRISPR/Cas9 and RNAi technology, and either other trangenic technics to deliver the most relevant model for your application. The effective research with rodent models depends on finding the best appropriated model for your project. How can we help you? Request a quote or email us.
More information at http://www.phenomin.fr/en-us/contact/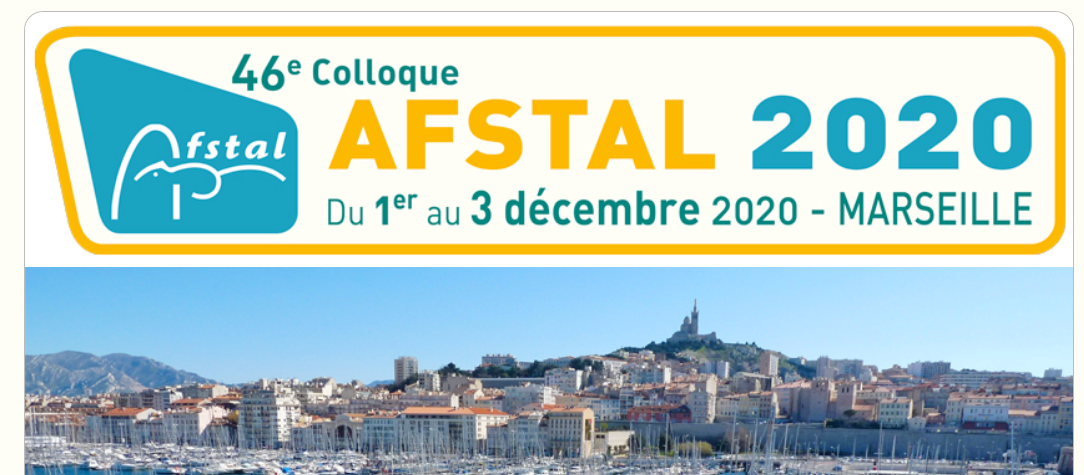 MEETING
AFSTAL 2020
December 1 - 3, 2020, Marseille, France
Attend the French congress in animal science
Les Sciences de l'Animal de Laboratoire tous les ans les scientifiques du domaine autour de thèmes scientifiques, règlementaires, éthiques et techniques. Le 46e Colloque annuel de l'association française se déroulera du 01 au 03 décembre 2020 dans la ville de Marseille et dont le titre sera "Expérimenter c'est aussi anticiper". En effet, cette année L'AFSTAL traitera le thème de l'anticipation en vue de la réalisation d'un projet dans son ensemble : éthique, expérimental et scientifique et dediera la première session du colloque à la place de l'animal dans les progrès de la recherche pour répondre à une attente sociétale.
PHENOMIN sera présent à cet incontournable rendez vous français en Sciences de l'Animal de Laboratoire. venez nous rejoindre et nous rencontrer !
More information at https://www.colloque-afstal.com/2020/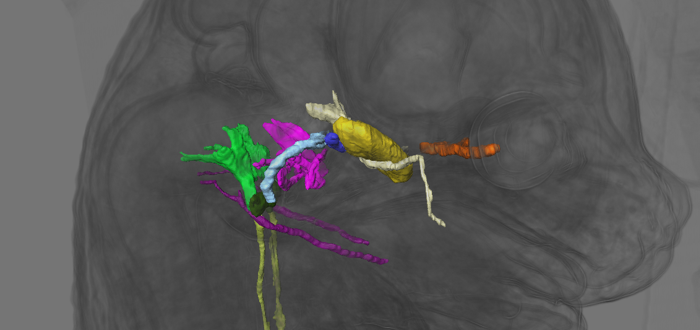 TRAINING COURSE
Mouse embryology: practical training course (conducted in French)
March 30 - April 1, 2021, Strasbourg, France
Objectives
Acquire primary expertise in mouse development
Be able to design primary phenotyping experiment on mouse embryos
Learn about all the primary phenotyping analysis on mouse embryos
Be able to dissect post-implanted embryos
Be able to determine the window of lethality in utero
Be able to evaluate embryos viability at neonatal stage
Increase awareness of relevant technics to image embryos
Organisation:
From 6 to 8 attendees

Dead line registration : 2021 February 18th

 

!

(6 weeks before starting animal breeding)
Acces to detailed program and registration
CNRS formation entreprises
PHENOMIN's contact: bedu@igbmc.fr and olivia@igbmc.fr (scientific director of the course)
More information at https://cnrsformation.cnrs.fr/embryologie-souris?axe=141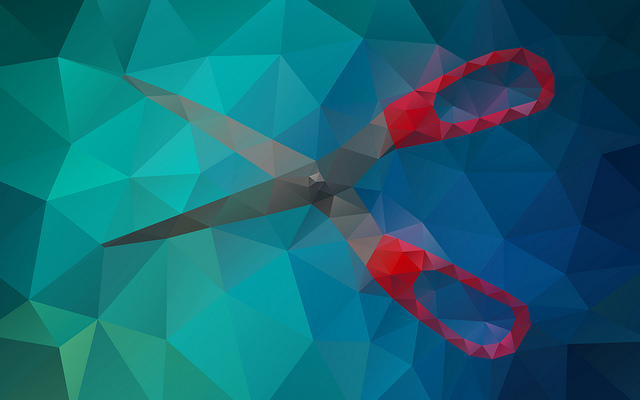 TRAINING COURSE
In vivo CRISPR-Cas9 genome editing
October 7 - 8, 2021, Strasbourg, France
This training aims to provide a general framework to get scientists started using CRISPR-Cas9 for in vivo gene editing in rodents.
Objectives
Learn more about gene editing and how it works
Hear about current advances on many technical aspects
Optimize the RNA guide design to the genotyping analysis (bioinformatics workshop)
Highlight crucial issue in your own scientific project.
Acces to program and registration 
CNRS formation entreprises
PHENOMIN's contact: bedu@igbmc.fr and birlingm@igbmc.fr (scientific director of the course)
More information at https://cnrsformation.cnrs.fr/in-vivo-crispr-cas9-genome-editing?mc=CRISPR