Latest News

July 15, 2021
INVITATION
Save the date for the CCP Conference 2021 !
"Dear Colleagues,
It is my great pleasure to invite you to the third CCP Phenogenomics Conference. This year, the conference will be a virtual meeting due to the continuing uncertainty about travel.
The scientific committee has selected two main thematic focuses.
The first day will be dedicated to immunology, infectious diseases, and human diseases models. Among other interesting topics, this day will of course cover Covid-19 related research and the translation of basic research results into application.
The second day is specifically dedicated to preclinical development and advances in neuroscience.
Even though, taking place only in a virtual environment, we believe that the Conference will provide an excellent opportunity to support networking and interactions among the CCP users and experts.
We are looking forward to meeting you virtually in September 2021.
Yours sincerely,
Radislav Sedlacek
Director of the Czech Centre for Phenogenomics
Institute of Molecular Genetics of the Czech Academy of Sciences"

June 10, 2021
LATEST NEWS
PHENOMIN Newsletter June 2021
We invite you to browse through our latest newsletter, whose main topics are
LATEST NEWS from PHENOMIN 2021
DESIGN AND DATA ANALYSIS: OUR VISION
OUR last RESEARCH SPOTLIGHT
OUR RESOURCES and NETWORKS, great support for your research !
UPCOMING EVENTS & TRAININGS....including the Special one for the 10th anniversary of PHENOMIN !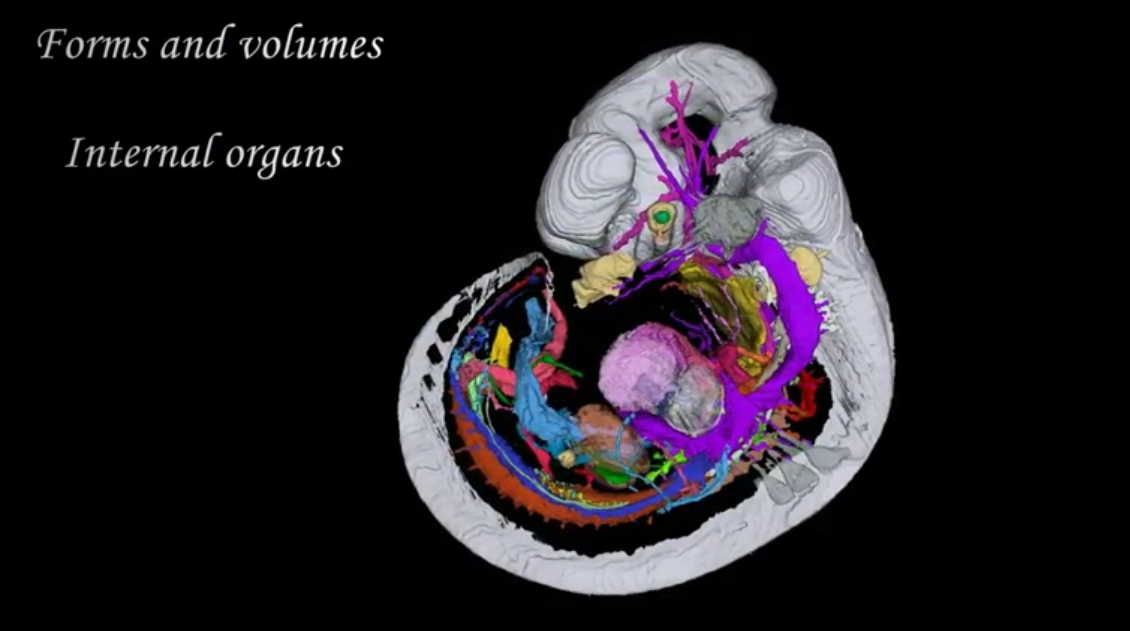 June 1, 2021
NEWS
Understanding the onset of congenital anomalies: useful annotated 3D representations of mouse embryos
Congenital anomalies (CA) affect 1 in 33 infants worldwide and result in approximately 3.1 million birth defect-related disabilities every year. CA are generally diagnosed only after birth or, more rarely, at late stages of pregnancy. Yet, most of them are determined early during the very first weeks after fertilization. To better understand the pathogenesis of CA at early embryonic stages, researchers from IGBMC (Institut de Génétique et de Biologie Moléculaire et Cellulaire) and PHENOMIN-ICS (PHENOMIN-Institut Clinique de la Souris) proposed to compare three-dimensional (3D) reconstructions of mouse embryos carrying known mutations with their normal littermates at the start of appearance of the different organs. They are first aiming to compare mouse embryos at embryonic day 11.5 (E11.5) which are very similar to human embryos at the 6th week of gestation.
3D imaging is a useful tool to characterize morphological phenotypes, but also to describe the normal anatomy of embryos for educational purposes. Therefore, as a start, the researchers provide to the scientific community the first annotated 3D representation of E11.5 mouse embryo using HREM (high resolution episcopic microscopy). This technology generates images that are comparable to histology in terms of resolution: it allows visualizing the surfaces and volumes of internal organs and cavities, in the nervous system, heart and vasculature, primitive gut, and urogenital system. Each image content is detailed and annotated, inspired by the texts of Karl Theiler[1] (1972) and Matthew Kaufman[2] (1992).
This innovative educational material was developed as part of our participation in the PATHBIO consortium, which aims at designing and developing a series of innovative materials destined for teaching the anatomy, histology, embryology, imaging and pathology of the mouse. We are pleased that it is now freely available online.
And congratulations to the teams!
[1] Karl Theiler, The House Mouse © Springer 1972
[2] Matthew H. Kaufman, The Atlas of Mouse Development © Academic Press 1992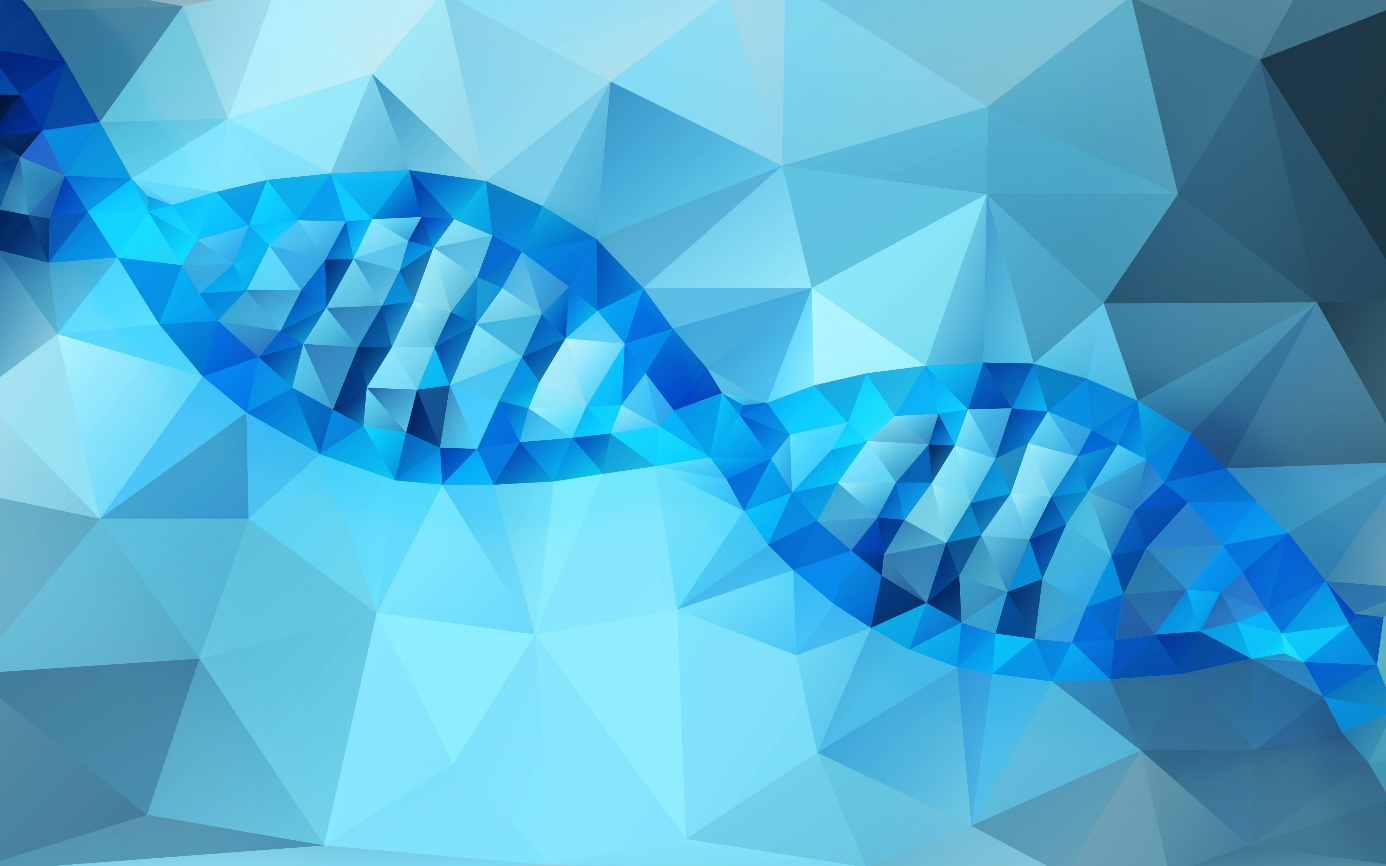 April 15, 2021
RESEARCH SPOTLIGHT
A resource of targeted mutant mouse lines for 5,061 genes (Nat Genet. 2021)
This April, an article in Nature Genetics highlights the major contribution of PHENOMIN-ICS in the International Mouse Phenotyping Consortium (IMPC) for the implementation of a comprehensive quality control strategy for alleles in targeted embryonic stem cell clones produced by high throughput. More than 5000 resulting mouse lines were generated with these ES cell clone through a collaborative effort of the different IMPC centers. All of them have the great advantage of having been established in the same C57BL/6N genetic background. Almost 3,700 have a versatile allele that has the advantage of being able to be transformed either into a conditional knockout or into a knockout bearing a LacZ reporter gene. The conditional allele remains a tool of choice for all scientists wishing to perform more detailed analyzes. The total number of genes with a potential conditional allele has been nearly doubled thanks to the effort of the IMPC.
The ultimate goal of IMPC is to generate and phenotype in a standardized manner the KOs of all protein-coding genes to provide key information for the biology and understanding of the development of human diseases. We were able to show that 72% of the KO lines show at least one phenotype, thus revealing a significant pleiotropy. This proportion includes the 39 % showing partial or total lethality. Thanks to this tremendous effort, almost half of the genome is now targeted. Since 2015, the production of KOs from ES cells has been replaced by simple KOs obtained by CRISPR / Cas9 technology. However, in the new era of genome editing, this ES cell-derived collection remains of unique value, as it offers particularly sophisticated and quality-controlled alleles representing a cornerstone of the collective development of a resource of null allele for the complete genome of mammals.
Marie- Christine Birling et al., 2021 - Nat Genet.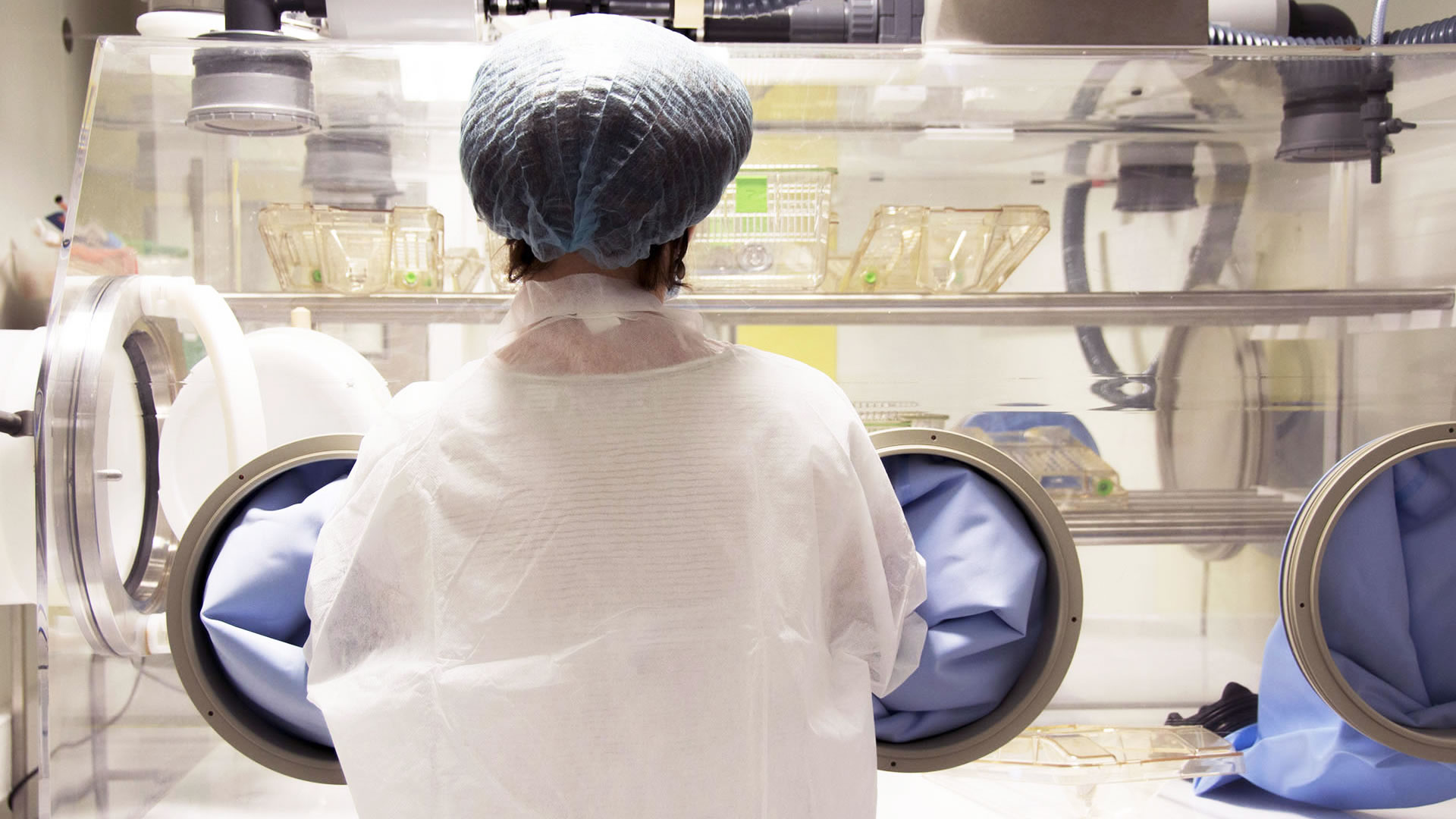 March 9, 2021
FREE LEARNING EVENTS
Health and safety of your model colonies: webinar event !
Do you want to take advantage of our expertise to manage the health and safety of your favorite models and to improve data reproducibility ?  Take the "fast track" towards protecting the health and safety of your model colonies with the Charles River's upcoming "Quick Insights in Animal Health" event in which PHENOMIN-ICS will share crucial information through the various presentations of track  3 and 6. The free learning series features short, on-demand presentations (each no more than 15 minutes) across six different tracks.
See you online, March 29th !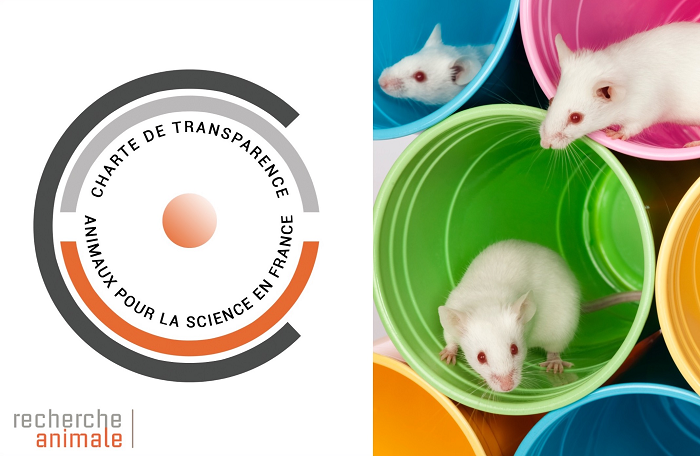 Feb. 25, 2021
NEWS
A Commitment to Transparency and Openness for Animal Research in France
The French interprofessional research think tank Gircor has just published a Transparency Charter on the use of animals for scientific and regulatory purposes signed by several entities of the scientific community in France, including PHENOMIN.
PHENOMIN is committed to ensuring better transparency by informing on current research and by giving the opportunity to understand the place of the animal models in scientific and biomedical research's progresses, and finally by explaining the conditions under which animal research is practiced.
The French initiative will strengthen the overall vision shared with many European countries and many scientists to support transparency for animal research.

Feb. 9, 2021
JOB OPPORTUNITY
The PHENOMIN- ICS centre is recruiting- Come and join us !
IT Development Manager M/F - CDI
IGBMC, one of Europe's leading biomedical research centers counting 700 employees of 45 nationalities and 47 research teams focusing on the study of human pathologies such as cancer and genetic diseases. The Mouse Clinical Institute (Institut Clinique de la Souris - iCS), the IGBMC's largest technology platform, is ISO 9001 and NFX 50-900 certified. It is the leading center of the national infrastructures PHENOMIN and CELPHEDIA and a key player in the European and global effort to annotate the mouse genome via the INFRAFRONTIER and IMPC consortia.
The IGBMC campus is located on the Illkirch Innovation Park in the suburbs of Strasbourg, France, an exceptional academic and industrial scientific environment that strongly favors collaborations and technology transfer.
For its activities the iCS relies on its IT Development Manager (M/F).
A permanent position to be filled as soon as possible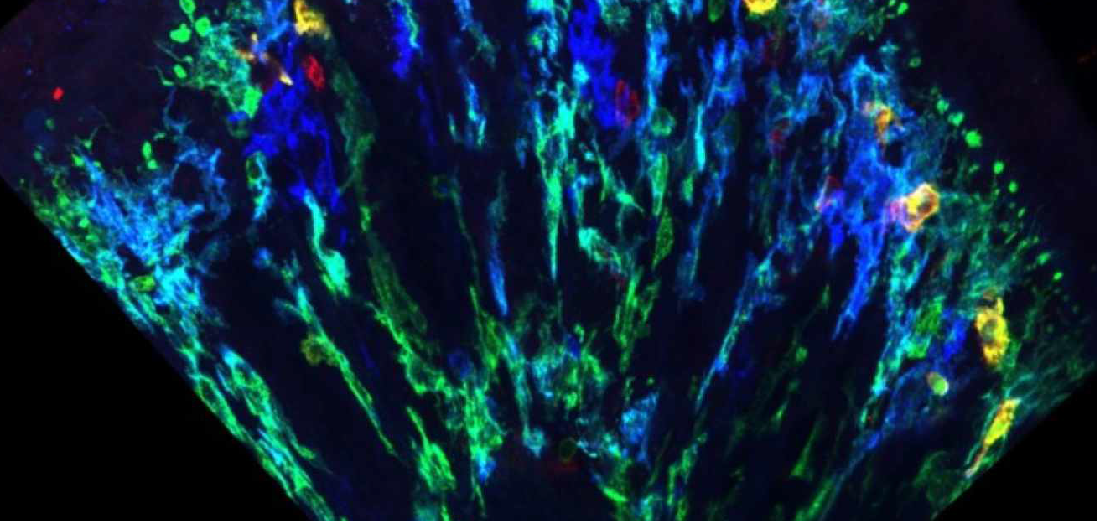 Jan. 18, 2021
RESEARCH SPOTLIGHT
Investigation of the role of Macrophages in the integrity and function of the colon epithelium in homeostasis
Maintenance of the intestinal barrier is critical given that it controls the absorption of nutrients, electrolytes, and water from the gut lumen into the blood circulation and further prevents the absorption of toxicluminal substances. Macrophages contribute not only to eliminating pathogens but also to the good functioning of most tissues of the human body (management of dead cells, healing, and maintenance of cardiac functions, arterial and neuronal). PHENOMIN-CIPHE has developed an innovative model of knock-in mice which has been used to induce Macrophages depletion (CD64DTR model). The research teams from the Institut Curie (Paris, France) used it to study role of Macrophages in the integrity and function of the colon epithelium in homeostasis. Authors show that sub-epithelial Macrophages perform a rapid quality check of the fluids absorbed through distal colon epithelial cells, protecting them from being poisoned by luminal fungal metabolites.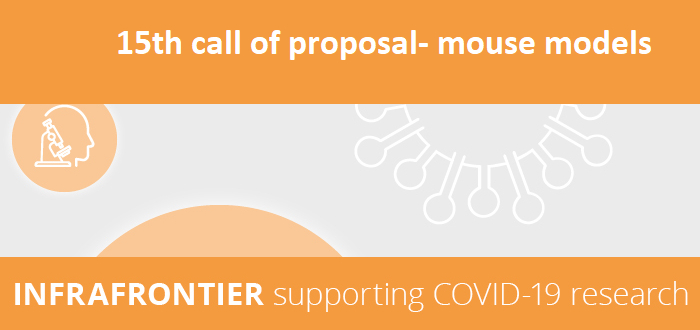 Dec. 23, 2020
OPEN CALL
15th Call for proposal - INFRAFRONTIER
COVID-19 research with mouse disease models
We are excited to inform you about INFRAFRONTIER´s new free-of-charge TA Call: COVID-19 Therapeutics Pipeline. Our goal is to provide extensive user support to the selected projects for assessing novel potential vaccine and treatment candidates for COVID-19. The TA service is covered by the INFRAFRONTIER2020 project (Horizon 2020). 
INFRAFRONTIER partners (PHENOMIN-CIPHE and CCP) will execute this call by providing viral particles, COVID-19 mouse models, cohort production, and BSL3 pipeline analysis. Further functional analysis and advanced readouts like organ histopathological analysis, multiplex assay profiling of cytokines and chemokines in lung and mouse serum, etc. can be provided on a collaborative basis outside the TA call scope. 
Application form: Please fill in the application form and send it to proposals@infrafrontier.eu
Application deadline: 31 January 2021
Application costs: This TA Call is free-of-charge for the selected applicants.
Please contact info@infrafrontier.eu if you have any questions.
For more information about this project and about how to apply please visit our website
For further questions please write to us: proposals@infrafrontier.eu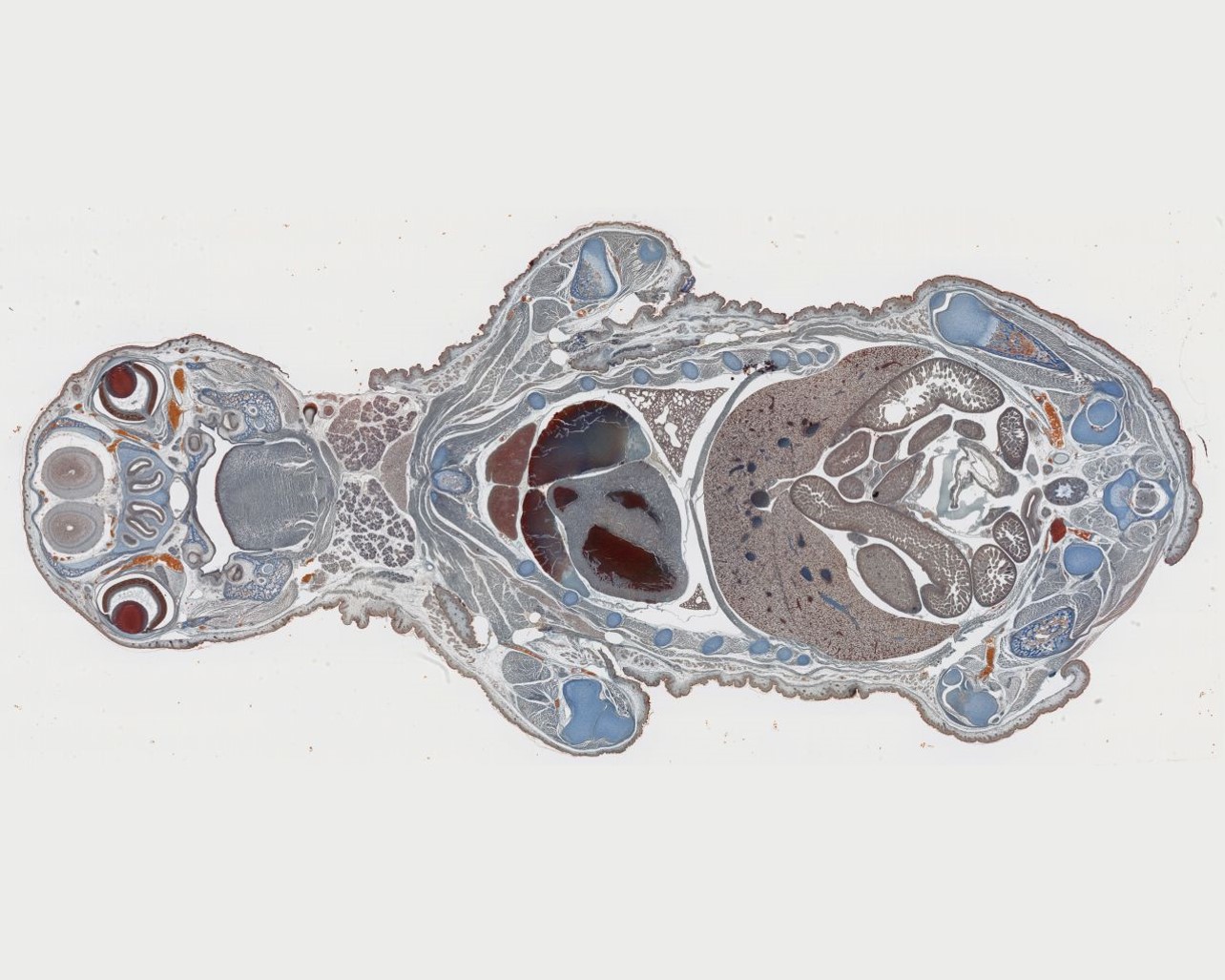 Dec. 17, 2020
ANNOUNCE
Online introduction to Mouse embryology (conducted in French)
PHENOMIN-ICS supports you in acquiring a general knowledge of the major stages of the mouse embryonic development; additionaly O.Wendling and H. Jacobs will train you to be able to design a first-line phenotyping experiment on mouse embryos, to determine a window of lethality in utero and finally to improve your knowledge of imaging techniques adapted to mouse embryos
The training  is scheduled online, next March 30 - 31st, and will be conducted in French.
---
Upcoming events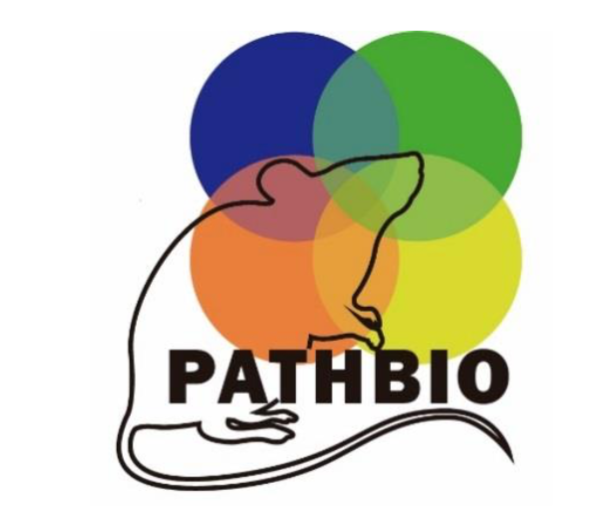 TRAINING COURSE
3rd Imaging PATHBIO master class
September 27 - October 5, 2021, Online
Objectives:
The master class aims to provide graduate, master, PhD and postdoc students with basic and expert knowledge to phenotype morphologically mouse models of human diseases.
It's a unique chance to understand the basic principles of several key methods from structural to functional imaging and to get an overview of the best practices including the 3'R rules to design scientific experiments.
Informations:
More information at https://imaging-pathbio.sciencesconf.org/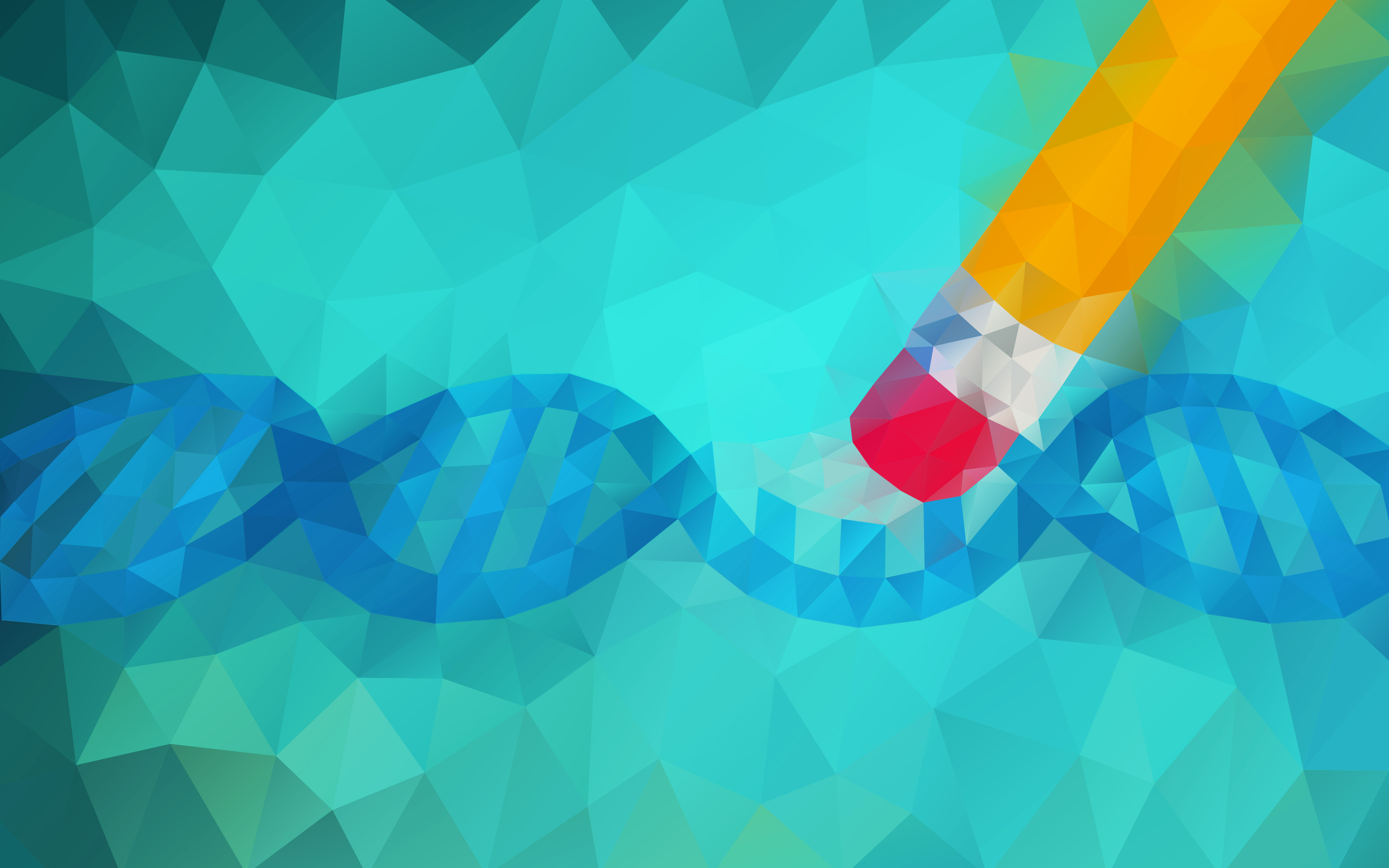 TRAINING COURSE
In vivo CRISPR-Cas9 genome editing
October 7 - 8, 2021, Strasbourg, France
This training aims to provide a general framework to get scientists started using CRISPR-Cas9 for in vivo gene editing in rodents.
Objectives
Learn more about gene editing and how it works
Hear about current advances on many technical aspects
Optimize the RNA guide design to the genotyping analysis (bioinformatics workshop)
Highlight crucial issue in your own scientific project.
Organisation
Conducted in English
Acces to program and registration 

T

he training will be held online, for 3 consecutive mornings, on the same dates, if sanitary conditions require it.
CNRS formation entreprises
PHENOMIN's contact: bedu@igbmc.fr and birlingm@igbmc.fr (scientific director of the course)
More information at https://cnrsformation.cnrs.fr/in-vivo-crispr-cas9-genome-editing?mc=CRISPR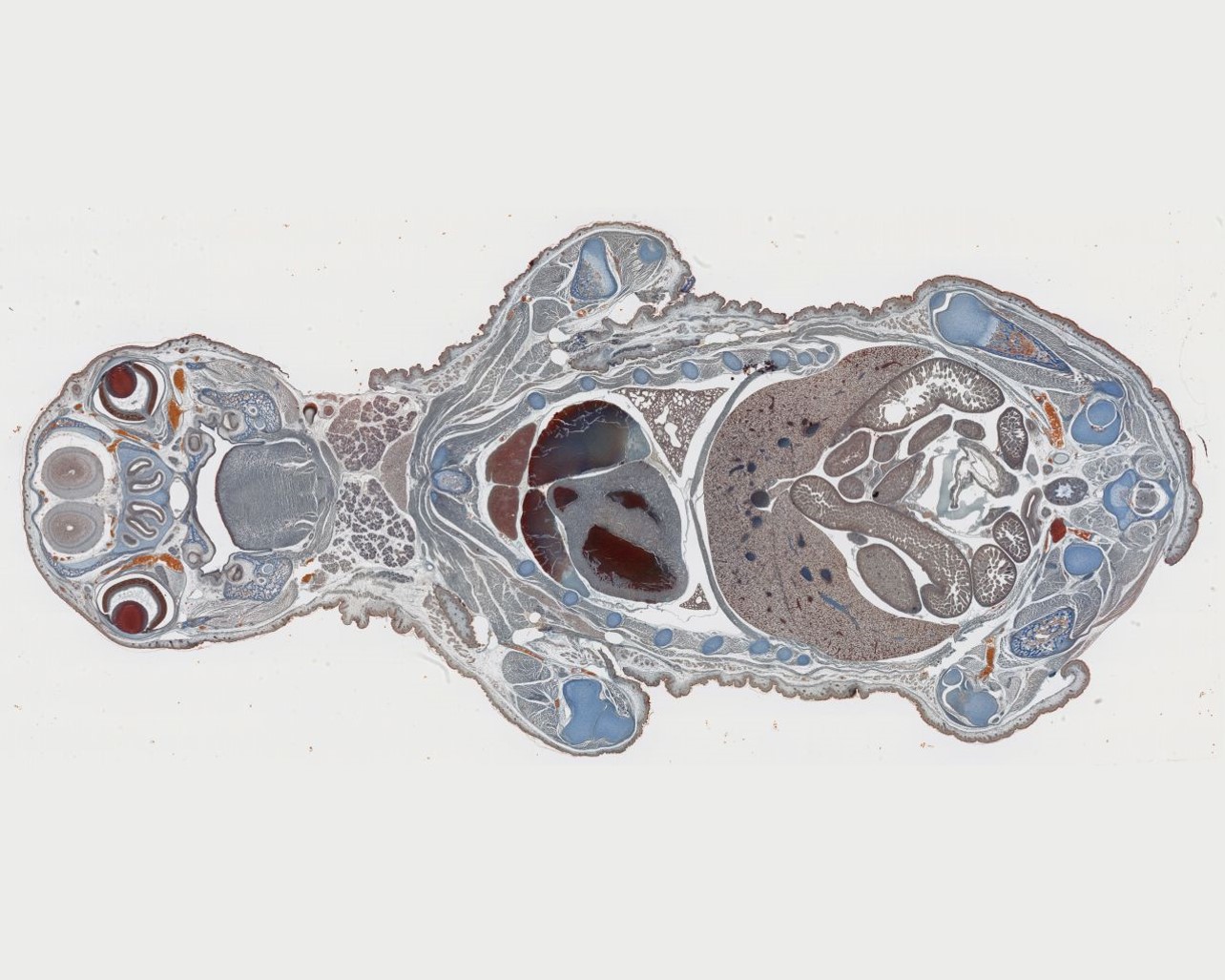 TRAINING COURSE
Introduction to mouse embryology: theorical and practical aspects (conducted in French)
November 16 - 17, 2021, Online
Objectives:
Acquire a general knowledge of the major stages of the mouse embryonic development
Be able to design a first-line phenotyping experiment on mouse embryos
Be able to determine a window of lethality in utero
Improving knowledge of imaging techniques adapted to mouse embryos
Program: 
Lectures - theoretical aspects (3 hrs)
Introduction to the embryonic development of mice: segmentation, gastrulation, the embryonic and foetal periods
Development of embryonic lineages
Workshops - practical aspects (3 hrs)
Determining the window of lethality of mutant mice in utero
Practical aspects of the collection and fixation of mouse embryos and placentas
Imaging techniques (HREM, MicroCT, OPT) of embryos
Organisation:
Online session -

2 consecutive mornings between Nov. 16th to Nov 17th (whatever the sanitary conditions)

The session is

conducted in French

Registration: online
PHENOMIN's contact: bedu@igbmc.fr and olivia@igbmc.fr (scientific director of the course)
More information at https://cnrsformation.cnrs.fr/introduction-embryologie-souris?mc=Embryologie%20De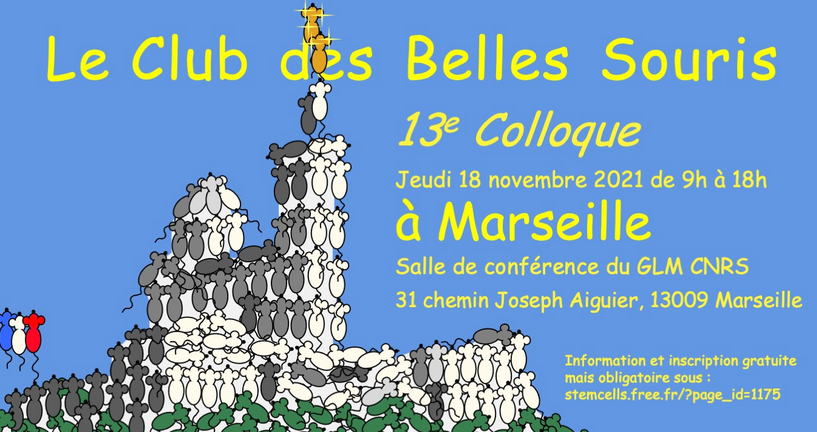 SYMPOSIUM
Club des Belles Souris-colloque 2021
November 18, 2021, Marseille, France
Ces journées ont pour but principal de faciliter les échanges, de promouvoir les contacts et d'aider à la dissémination des connaissances et des compétences sur la génétique de la souris. Elles s'adressent à l'ensemble des personnels s'intéressant aux modèles murins : chercheurs, post-doctorants, étudiants, personnels associés aux plateformes de transgenèse ou d'imagerie et les personnels zootechniques. Pour faciliter ces échanges, les réunions du club des Belles Souris sont informelles et conviviales, en Français et en Anglais, ouvertes à tous et gratuites.
Les orateurs sont d'une part des chercheurs confirmés de renommée internationale et d'autre part de jeunes chercheurs prometteurs. La variété des thématiques abordées dans les présentations favorise les interactions entre scientifiques de domaines de recherche distincts et le développement de nouveaux projets originaux souvent à l'interface entre disciplines différentes.
Colloque 2021
Le prochain Club des Belles Souris aura lieu le 18 novembre 2021 à Marseille. Si la situation sanitaire le permet, le colloque se tiendra selon un format mixte, en personne sur place dans la salle de conférence du GLM CNRS et en ligne. Le nombre de participants sur place est limité et sera ajusté en fonction de la situation de l'épidémie de Covid-19 en novembre. La liste des participants en présentiel sera établie en respectant l'ordre chronologique d'inscription au colloque.
L'inscription est gratuite mais obligatoire en cliquant ici.
More information at http://stemcells.free.fr/?page_id=1175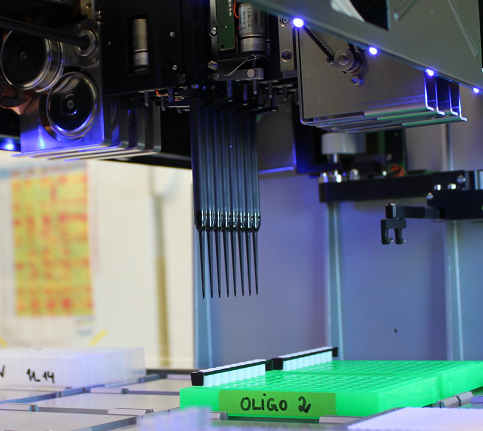 TRAINING COURSE
Genotyping: a strategic design rather than a modus operandi (conducted in French)
November 22 - 23, 2021, Strasbourg, France
Genotyping is often considered as a straightforward and easy step; in reality providing robust, accurate, and fast results is frequently more challenging that it seems.
Objectives: 
To be able to define a genotyping strategy and understand its interest in the analysis of its model (rodent, zebrafish)
Be able to design a genotyping strategy taking into account genetic modification
Know how to choose an analysis method according to the allele to be identified
Be able to optimise the design of the strategy in terms of primer selection criteria, amplicon size and structure and the development of experimental conditions
Be aware of the impact of genotyping error
Organisation
Conducted in French
Acces to program and registration 
The training will be held online, for 3 consecutive mornings, on the same dates, if sanitary conditions require it.
CNRS formation entreprises
PHENOMIN's contact: bedu@igbmc.fr and jacquot@igbmc.fr (scientific director of the course)
More information at https://cnrsformation.cnrs.fr/genotypage-design-a-part-entiere?mc=CRISPR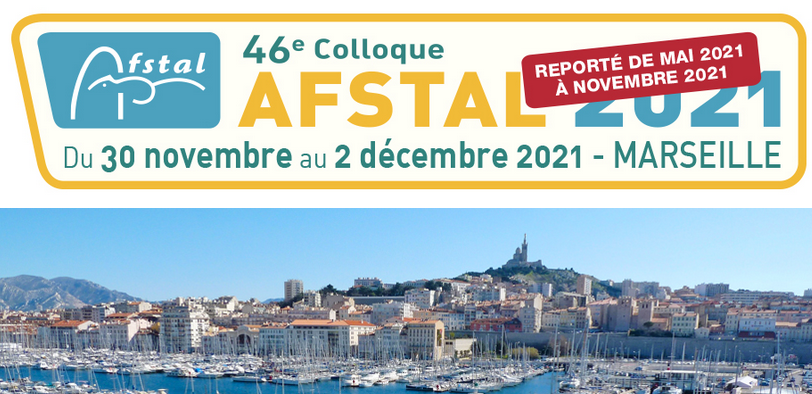 MEETING
AFSTAL 2021
November 30 - December 2, 2021, Marseille, France
Attend the French congress in animal science
Les Sciences de l'Animal de Laboratoire tous les ans les scientifiques du domaine autour de thèmes scientifiques, règlementaires, éthiques et techniques. Le 46e Colloque annuel de l'association française se déroulera du 30 Novembre au 02 décembre 2021 dans la ville de Marseille et dont le titre sera "Expérimenter c'est aussi anticiper". En effet, cette année L'AFSTAL traitera le thème de l'anticipation en vue de la réalisation d'un projet dans son ensemble : éthique, expérimental et scientifique et dediera la première session du colloque à la place de l'animal dans les progrès de la recherche pour répondre à une attente sociétale.
PHENOMIN sera présent à cet incontournable rendez vous français en Sciences de l'Animal de Laboratoire. venez nous rejoindre et nous rencontrer !
More information at https://www.colloque-afstal.com/2020/

MEETING
4th edition of the "Translational Neuroscience Day"
December 10, 2021, Paris, France
Organized by NeurATRIS and CELPHEDIA
This new free edition aims at gathering experts in neurodegenerative diseases with a focus on animal models in Neuroscience Translational Research. Besides, you will be able to interact with all key actors in the field: researchers, clinicians, TTO, biotech, and pharmaceutical companies. This event will also highlight young researcher skills. PHENOMIN will be present to this event.
You could attend in-person as well as online. So, take the opportunity to participate to 3 events in one:
 - Hear KOLs from Academia and Industry in plenary and round table sessions and young researchers introducing their work in posters and "my thesis in 180 sec".
 - Initiate R&D collaborative projects during digital B2B meetings
 - Increase your network with the virtual poster session
More details on program and registration are coming soon.
SAVE THE DATE !
More information at http://neuratris.com/index.php/fr/calendrier-header/event/163-translational-neuroscience-day-2021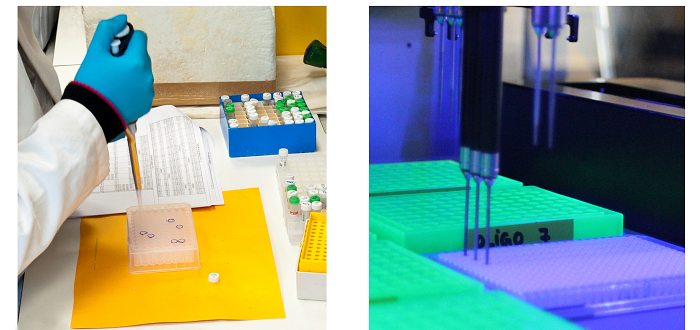 TRAINING COURSE
WEBINAR Series: Mouse Study Reproducibility
December 12, 2021, Online
The complexity of biological systems we study are a key factor impacting research reproducibility. For studies employing transgenic rodent lines, a lack of understanding of genetic backgrounds, as well as genetic drift, genetic contamination, and genotyping inconsistencies, all contribute to the issue of reproducibility in mouse studies. For further insight we are pleased to present the following Charles River-hosted webinar presented by S. Jacquot  from PHENOMIN-ICS
PHENOMIN-ICS covers the following topics in this presentation
Key factors impacting genetic background and characterization
Common inconsistencies/errors in genotyping and employing the latest tools/technology
Best practices for establishing rapid and reliable testing protocols
Genotyping step is crucial in the model creation process as it allows to select animals carrying the good combination of alleles for phenotyping analyses. The different technics are based on the search for a variation in the DNA sequence (in length, composition, quantification...) located at a well-defined place in the genome. PHENOMIN-ICS offers customized genotyping services for knock-out, knock-in, transgenic or any other genetically modified murine model. Different sample types can be processed, including tail biopsies, ear punches, embryonic yolk sac, as well as non-invasive biopsies. We provide a detailed genotyping protocol to all our users on request. 
 How can we help you? Request a quote or email us.
More information at http://www.phenomin.fr/en-us/contact/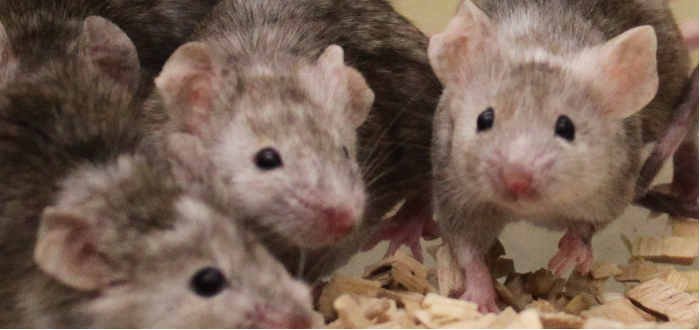 TRAINING COURSE
WEBINAR Series: Transgenic Mouse and Rat Model Creation
December 12 - January 5, 2021, Online
CRISPR-Cas9 is a rapid and cost effective technology to generate mouse and rat mutant models, however, its impact on the genome still requires careful consideration. For further insight we are pleased to present the following Charles River-hosted and Labroots-hosted webinars presented by G. Pavlovic and M-C Birling from PHENOMIN-ICS
PHENOMIN-ICS works with you from concept to model creation using homologus recombination, latest CRISPR/Cas9 and RNAi technology, and either other trangenic technics to deliver the most relevant model for your application. The effective research with rodent models depends on finding the best appropriated model for your project. How can we help you? Request a quote or email us.
More information at http://www.phenomin.fr/en-us/contact/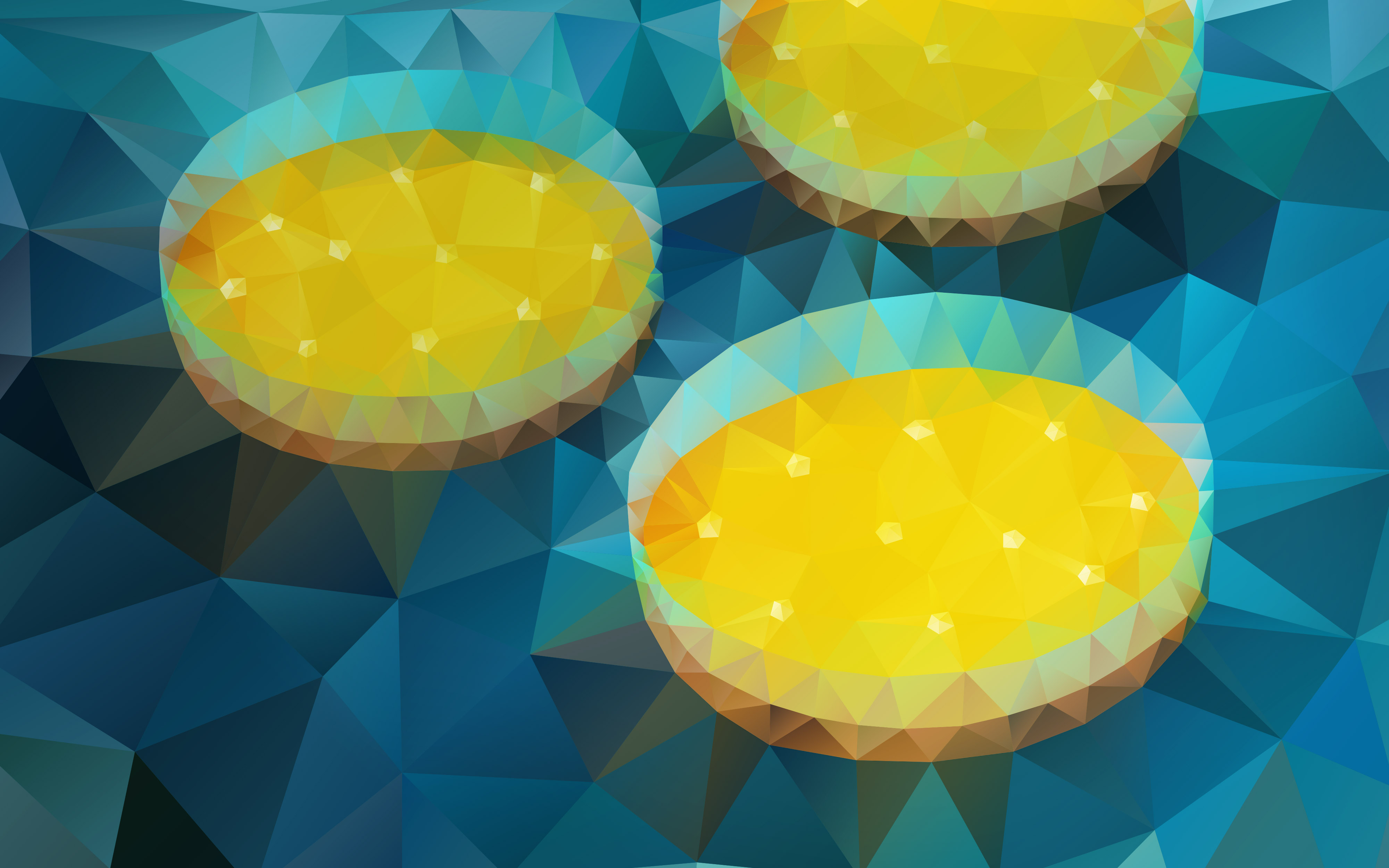 TRAINING COURSE
To prevent contamination in cell culture (conducted in French)
March 8, 2022, Strasbourg, France
Objectives:
Become aware of the importance of traceability and quality control in cell culture
Understanding the issue of cell culture contamination
Become aware of the diversity of mycoplasma detection methods and be able to choose the techniques adapted to each case
Know how to prevent contamination and what attitudes to adopt in the event of proven contamination
Organisation:
The course is conducted in French
Acces to program and registration 
The training will be held online, for 2 consecutive mornings on March 7th and March 8th, if sanitary conditions require it.
CNRS formation entreprises
PHENOMIN's contact: bedu@igbmc.fr and wattenho@igbmc.fr (scientific director of the course)
More information at https://cnrsformation.cnrs.fr/contaminations-dans-cultures-cellulaires?mc=Contamination