Cookies disclaimer
I agree Our site saves small pieces of text information (cookies) on your device in order to deliver better content and for statistical purposes. You can disable the usage of cookies by changing the settings of your browser. By browsing our website without changing the browser settings you grant us permission to store that information on your device.
Behavior and Cognition
Mutant mouse and rat technologies represent a powerful means to investigate the genetic basis of behavior and to elucidate the mechanisms underlying neurological and psychiatric disorders.
The Neurobiology and Behavior platform has developed a battery of tests adapted to the murine model. These tests include analyses of sensory responses, motor abilities, cognitive functions as well as behaviors related to neuropsychiatric disorders, such as anxiety, depression or schizophrenia. 
Tests may be used as a package for phenotyping genetically modified mice and rats or to screen for potential therapeutics. Alternatively, a panel tests may be customized with our expert consultancy for rapid and targeted discovery.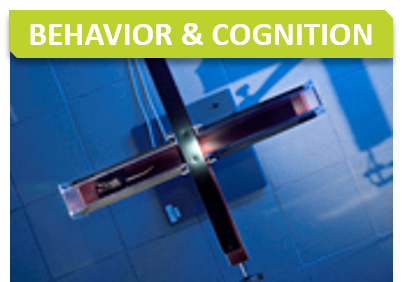 General health & basic sensory functions
Circadian activity & biological rhythm
Sensori-motor abilities
Pain sensitivity
Anxiety-related & social behavior
Depression-like behavior
Sensorimotor gating / schizophrenia
Learning & memory
Epilepsy / seizure susceptibility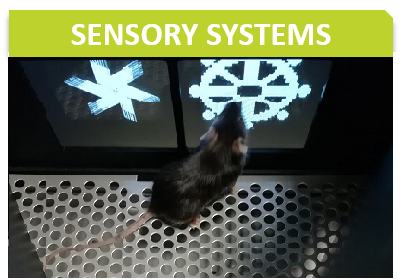 Have a look at our listing of prestations
Models and Challenges